How to make paper pompoms
Making pompoms is easy, fun, and can be a very sociable activity. They can be used in loads of different ways: to decorate a space, to give as gifts, or to play with!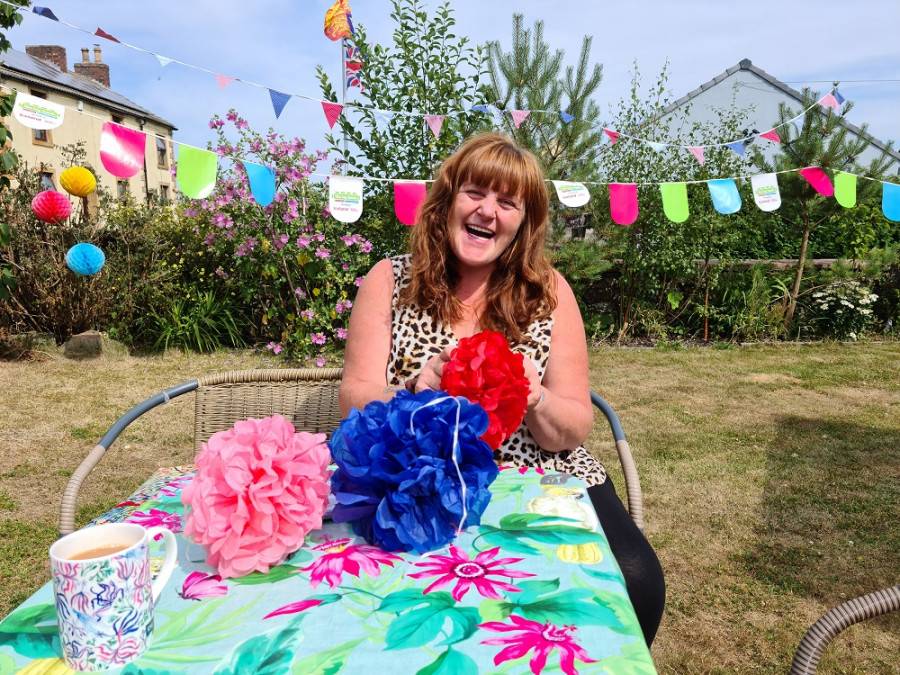 You will need
To make one paper pompom, you will need about 8-12 sheets of paper. Top tip – if you're using coloured tissue paper, mix in different colours for a rainbow pompom!
Paper (or tissue paper, or newspaper)

Thin crafts wire

String or ribbon

Scissors

Wire cutters


Instructions
You can make paper pompoms, wool pompoms or cardboard pompons! You can even make pompoms from newspaper lying around your house.
Fluffy pompoms can be used as decorations in your home, community centre or your neighbourhood.
1)
Stack
Stack the sheets, take the long edge, and fold a small strip of the paper – about 2 inches. Flip the paper stack over and fold it length-ways again, using the first fold as a guide. Continue this accordion-fold until you reach the end of the paper. Press down to crease the folds.
2)
Edges
Would you like a round pompom or a spikey pompom? For a spherical pompom, round both ends of the paper stack using scissors. For a spikey pompom, cut triangle points instead.
3) Wire
Loop the thin crafts wire around the middle of the paper stack and twist it to secure. With the end of the wire, create a loop so you can hang the pompom when finished.
4)
Open
Gently pull out each sheet and fan out the paper to form a pompom. Reposition until you get an arrangement you're happy with – but be careful not to rip it! With the loop, attach some string or ribbon to hang.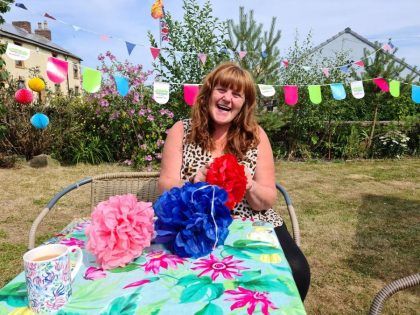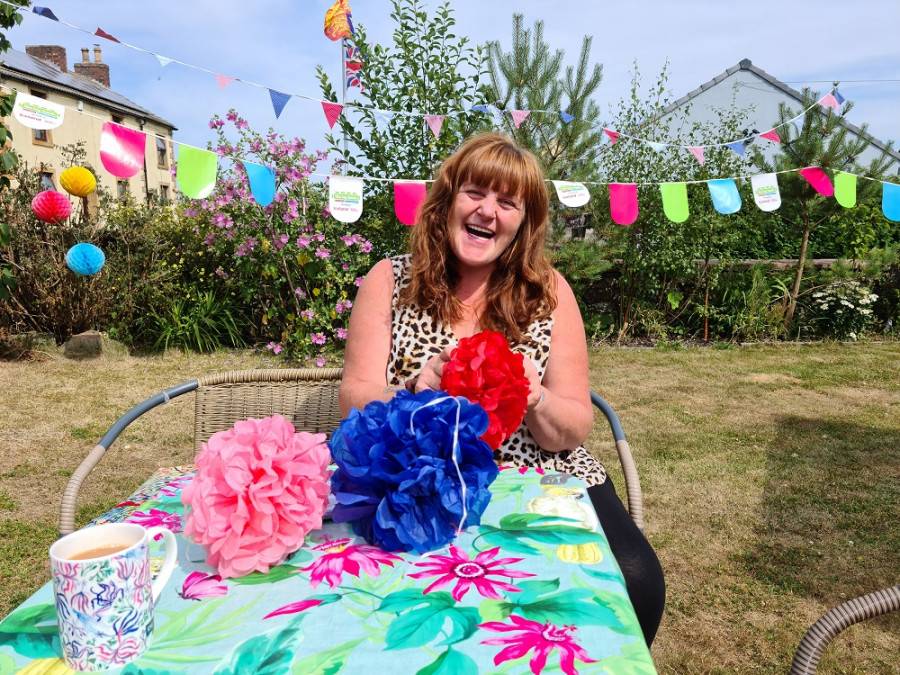 Credit to Better Homes and Gardens.
Ta-dah! Well done, you have your paper pompom!
How did you do? We'd love to see your results, share them with us on social media!
Celebrate if you
enjoyed this