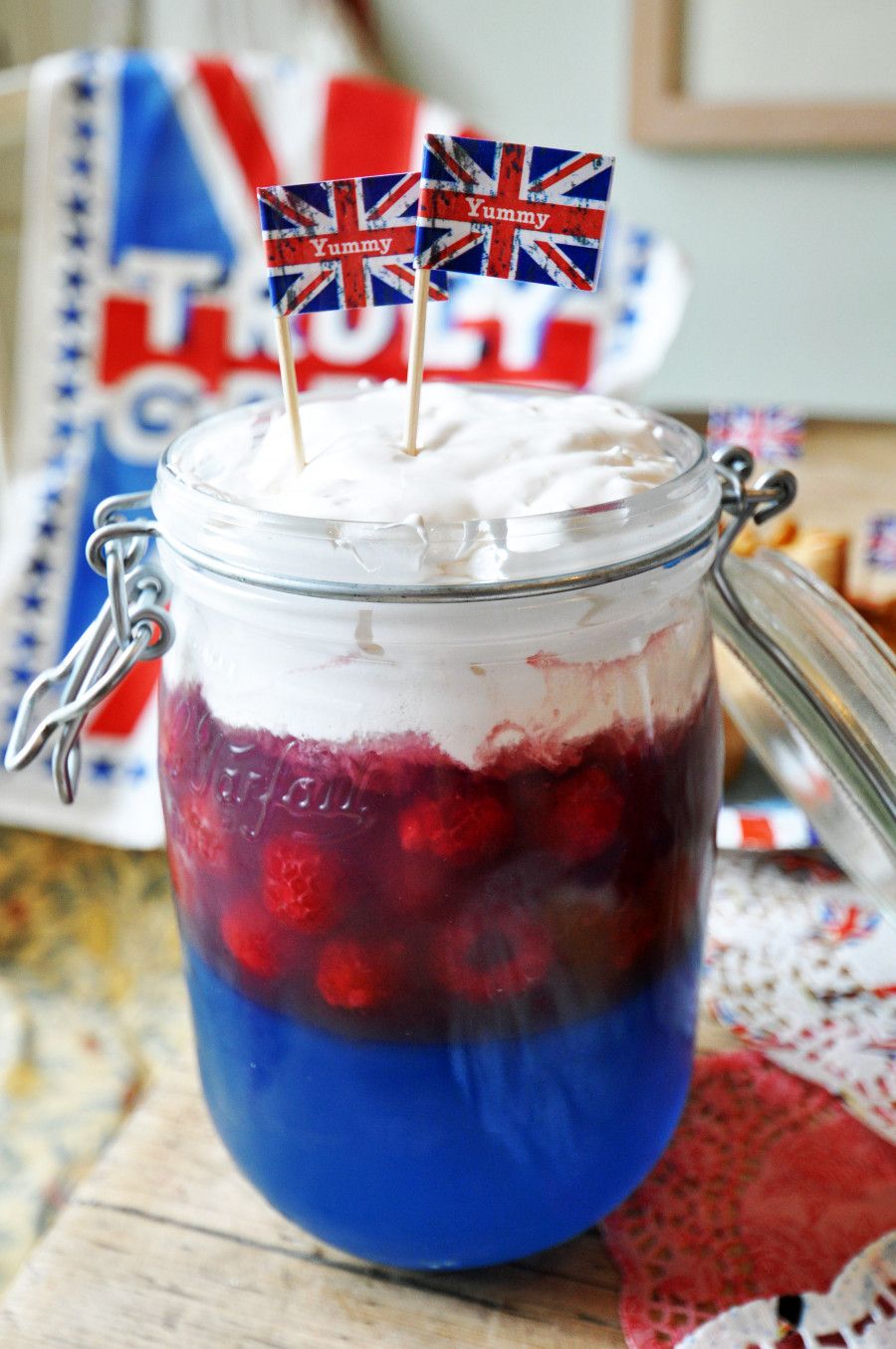 Jelly in a jar by Nadia Sawalha
Thank you to Nadia Sawalha for this jazzy Jelly in a Jar recipe that looks too good to eat!
Ingredients
½ litre red grape juice
½ litre white grape juice
3 drops blue food colouring
Handful raspberries
200ml whipped double cream or marshmallow fluff (available in jars from some larger supermarkets)
Gelatin
Method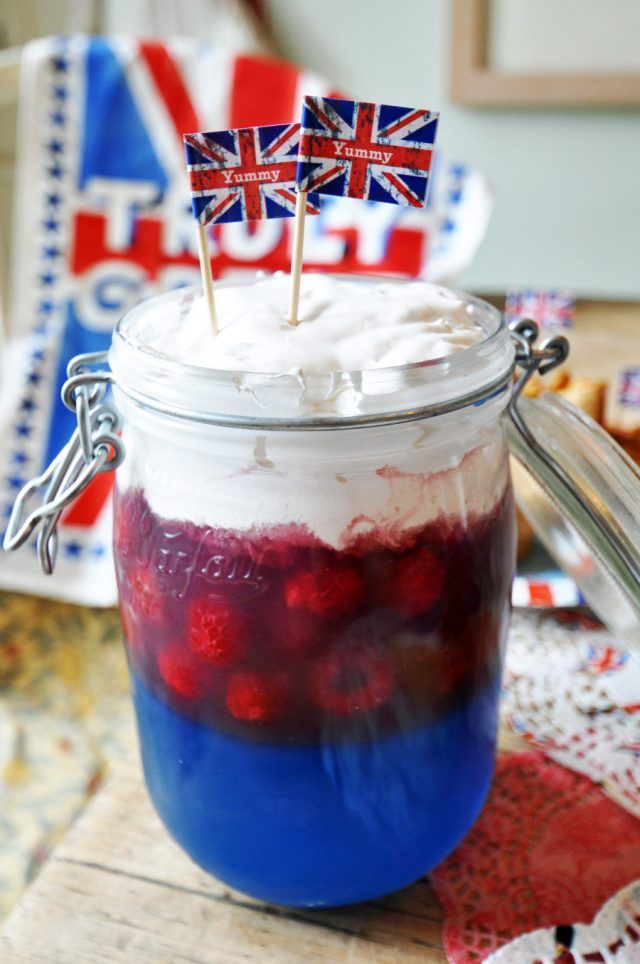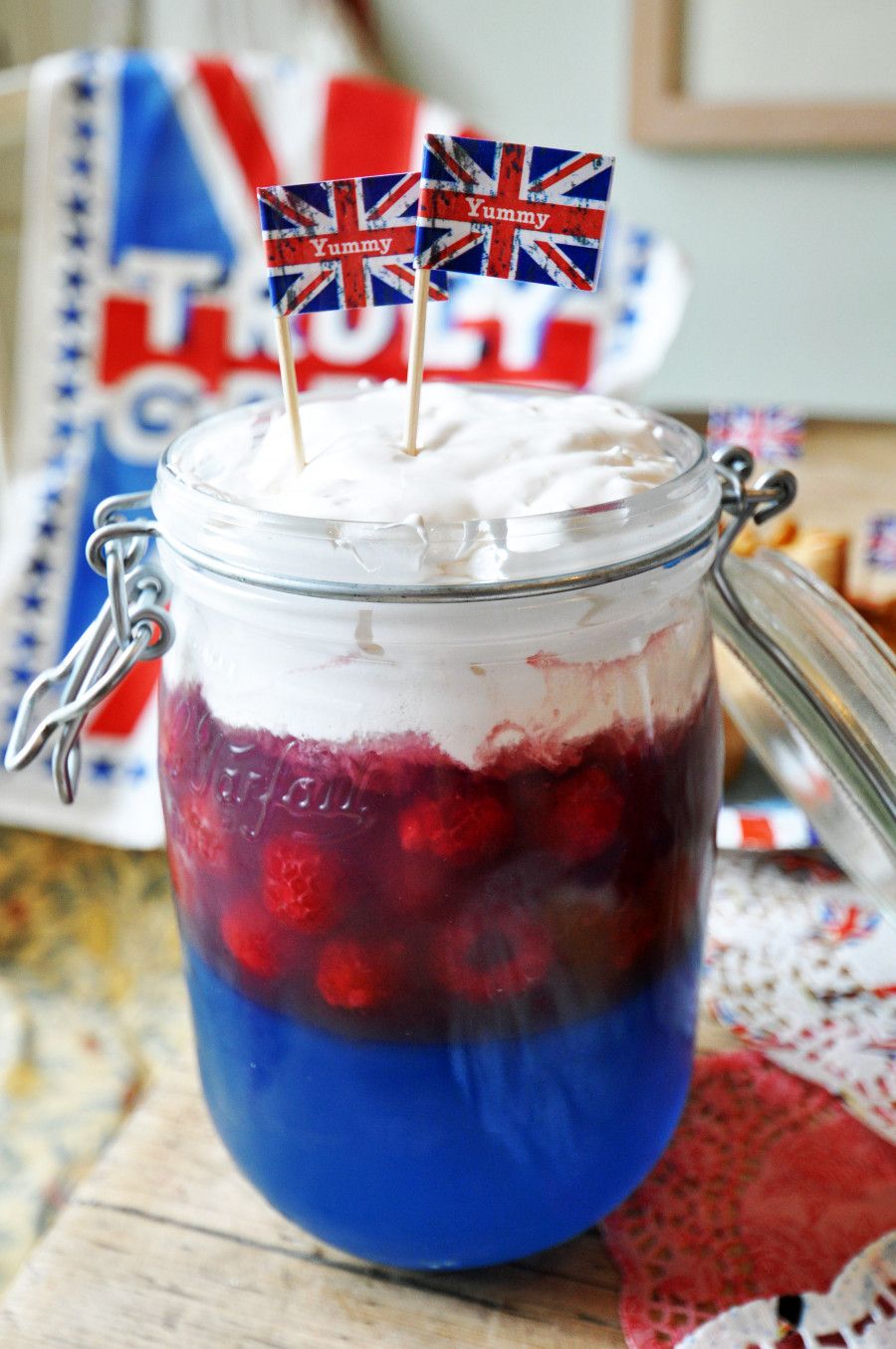 Step 1
Heat the white grape juice in a saucepan and add the blue colouring and the gelatin (according to the packet instructions). Pour in the jar and pop into the fridge until set.
Step 2
Heat the red grape juice and add gelatin. Leave to cool slightly then pour on top of the blue jelly and put it in the fridge for an hour. Add the raspberries, then put it back into the fridge and leave it there until set.
Step 3
Top with the double cream or marshmallow fluff and serve your Jelly in a Jar straight from the jar!