Ice Cream Sandwiches by Tilly Ramsay
These gorgeous homemade ice cream sandwiches have been kindly shared by Matilda Ramsay.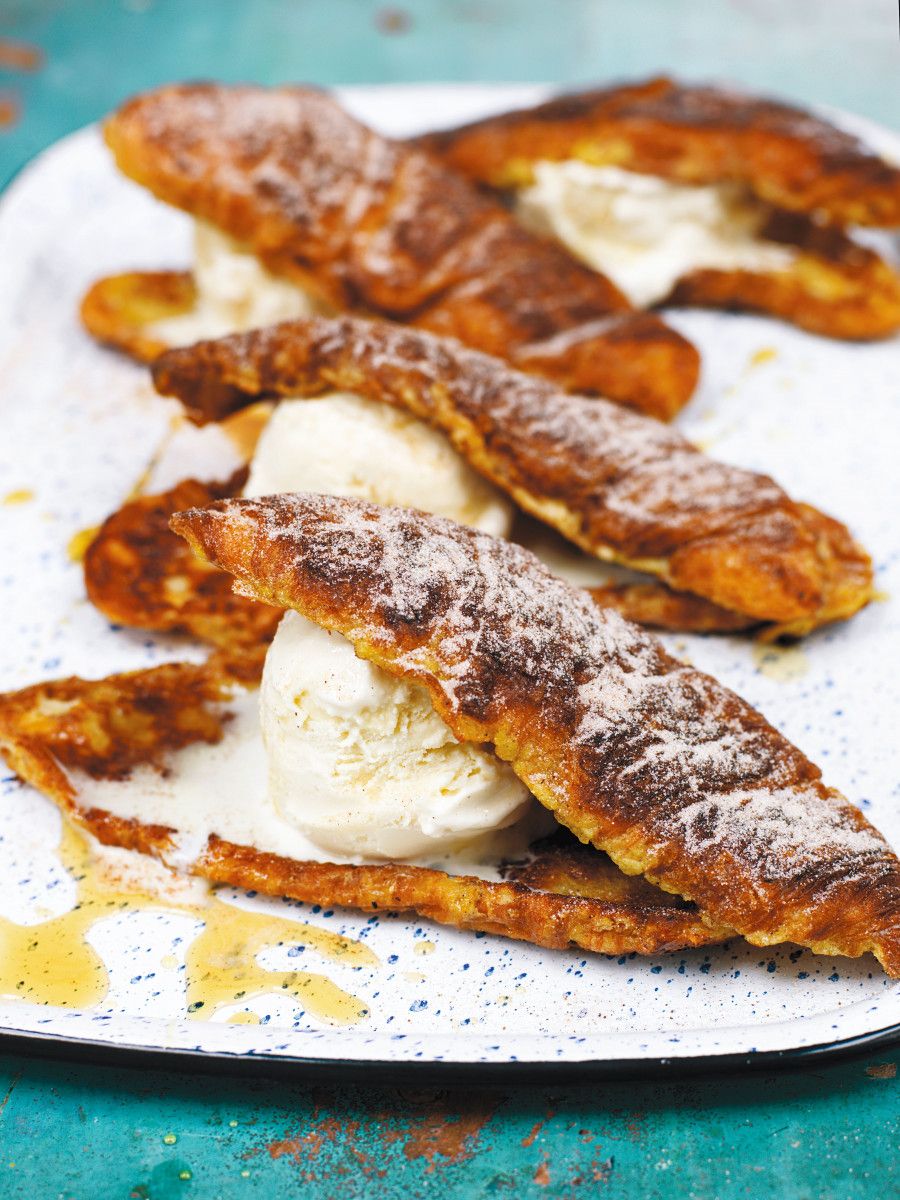 "These are no ordinary ice cream sandwiches . . . Instead of using bread, I use croissants dipped in a mixture of egg, sugar, vanilla and cinnamon before frying them in butter – so they are a bit like eggy bread which I really love. But don't take them to a game of kayak water polo like I did – the ice cream melted and leaked everywhere!"
Serves 4
Ingredients
4 croissants

4 eggs

75ml milk

1/2 tsp ground cinnamon 1/2 tsp vanilla extract

2 tbsp caster sugar

50g butter

4 scoops of vanilla ice cream

2–3 tbsp honey or maple syrup (optional)
For the cinnamon sugar
75g caster sugar

1 tsp ground cinnamon
Method
Step 1
Start by slicing the croissants in half horizontally through the middle.
Step 2
Crack the eggs into a mixing bowl and beat them with a fork or whisk until well mixed. Remember to wash your hands if you get raw egg on your fingers.
Step 3
Add the milk, cinnamon, vanilla extract and sugar to the bowl and whisk together until well mixed.
Step 4
Put the croissant halves into the eggy mixture, allowing them to soak in the liquid for 10 seconds.
Step 5
Put the butter into a large frying pan over a medium heat and when it starts to foam, cook the croissant halves for 1 to 2 minutes, then turn them over and cook for 1 to 2 minutes more. You will probably need to do this in a couple of batches.
Step 6
While they are cooking, make the cinnamon sugar by putting the sugar and cinnamon into a bowl and mixing it up. Simple as.
Step 7
Spread the cinnamon sugar over a plate and when you take the croissant halves out of the frying pan, put them onto the plate and then flip them over so they are coated all over in the sugar.
Step 8
Put the croissant bottoms on to plates and put a scoop of ice cream on top, then drizzle with honey or maple syrup, if using, and put the croissant tops on top to make a sandwich.
Many thanks again to Tilly Ramsay for sharing this delicious recipe for homemade ice cream sandwiches!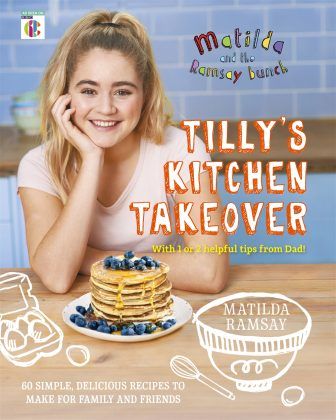 Recipe extracted from Tilly's Kitchen Takeover by Tilly Ramsay, published by Hodder & Stoughton.