Wigton Food Pantry Big Lunch for the community
The pandemic highlighted difficulties in Wigton and its surrounding area. There was a need to fight hunger, bring the community together, and encourage better care for the environment by preventing waste food going into landfill. Paul, Jen and Jacinta, members of St. Cuthbert's Church had a plan!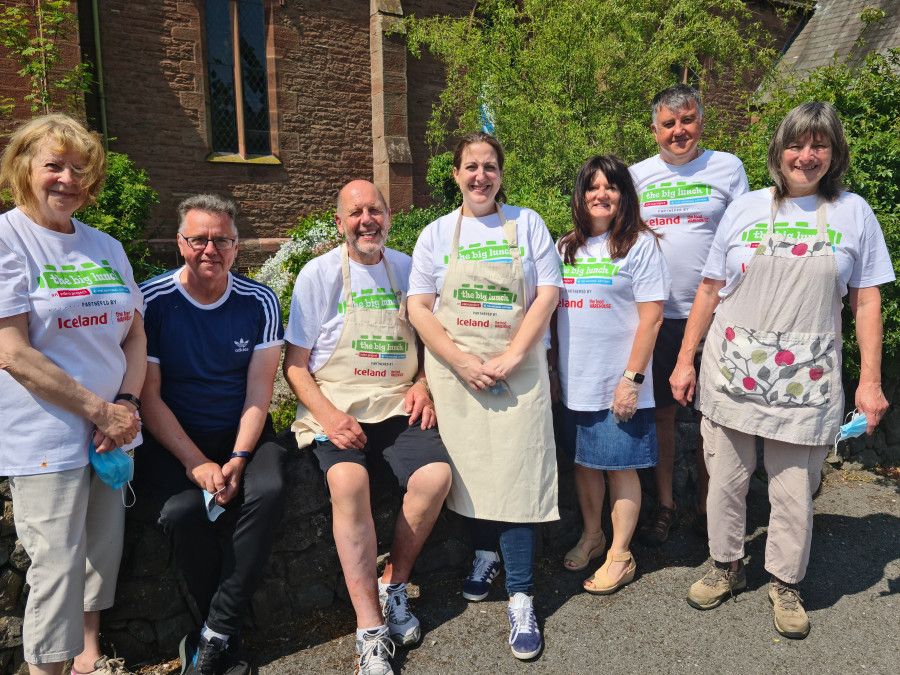 After being introduced to Julie, the regional co-ordinator for FareShare, they decided that their church hall was the ideal space to distribute food, and they set up Wigton Food Pantry, a non-profit facility.
Paul gathered a group of volunteers from various backgrounds – which has been the major success of the venture. The ten volunteers include teachers, bankers, NHS staff, socal care staff, and hospitality and catering workers, who all had the time and energy to give to the community. They share the workload and use their individual skills to promote the facility.
Access for all
It was important that the facility was for everyone, and was not a food bank where referrals or vouchers are required. At Wigton Food Pantry, staff simply ask for a donation to help buy provisions for the following week. Each week, they receive a delivery from FareShare, and buy in fresh fruit and veg from The Fruit and Veg Box Company, supplemented with locally grown potatoes and free-range eggs so they can support local businesses.
John, one of the volunteers, has become a local celebrity chef at the Wigton food bank, preparing a recipe of the week using whatever is in the Pantry that week. There are also plans for John to give cooking demonstrations, alongside taster sessions to encourage people to see how easy it is to cook from scratch on a budget.
Building community
Each week, there are familiar faces –  known as 'Pantry Pals' – who enjoy the chat, the company, the recipes, and love to see how they can get involved. Word is getting around that everyone can access the facility and there is a Facebook page with plenty of information, recipes and chat. Volunteers at WIgton Food Pantry can see how much people appreciate what they offer, the friendliness, the laughter, the company, and meeting each other.They stay on hand to offer support and encouragement, and always ensure they're being inclusive to their diverse group of customers.  All in all, it's a great recipe for the community that gives people hope that they are making a difference to others.
The Big Lunch
The Big Lunch fitted with Wigton Food Pantry's ideas of building community spirit, offering food, and having fun. In 2021, they chose to run two events to accommodate as many people as possible within restrictions at the time and brought everyone together for two very special Volunteers Week celebrations!
Celebrate if you
enjoyed this