Building healthy, harmonious communities with The Big Lunar Lunch
In 2018, the trustees of the Welsh Muslim Cultural Foundation in Cardiff decided to share their culture with the wider community to showcase what a Big Lunch is really all about.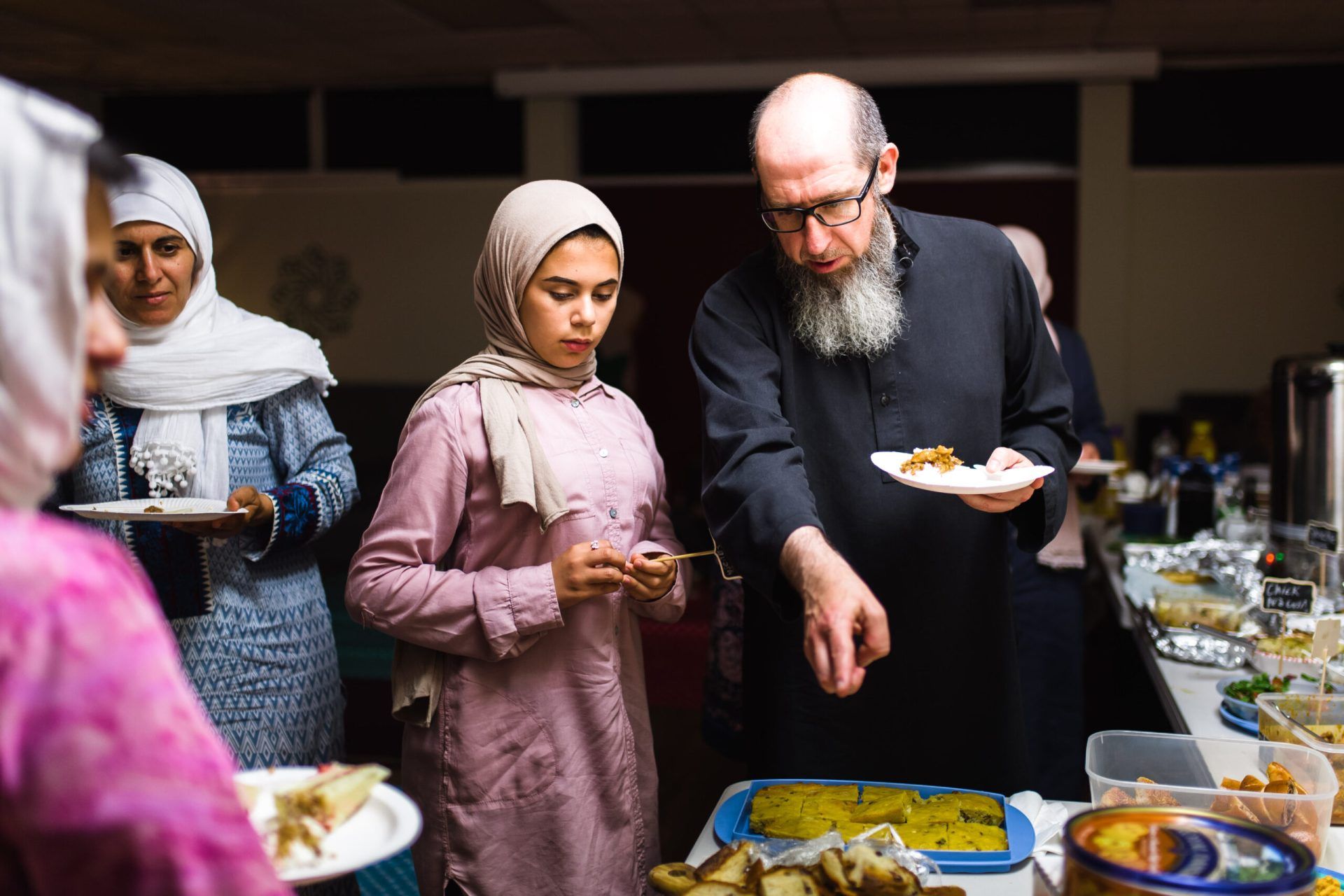 A Lunar Lunch story
The Big Lunch fell during Ramadan that year. With lots of people taking part in daily fasting, the team at the Welsh Muslim Cultural Foundation planned their Big Lunch to coincide with Iftar – the evening meal held at the end of the day's fast.
When the big day came around, the team provided the venue, traditional dates and milk to initially break the fast, and then simple refreshments. The event kicked off at around 9.30pm and brought together people of all cultures and religions.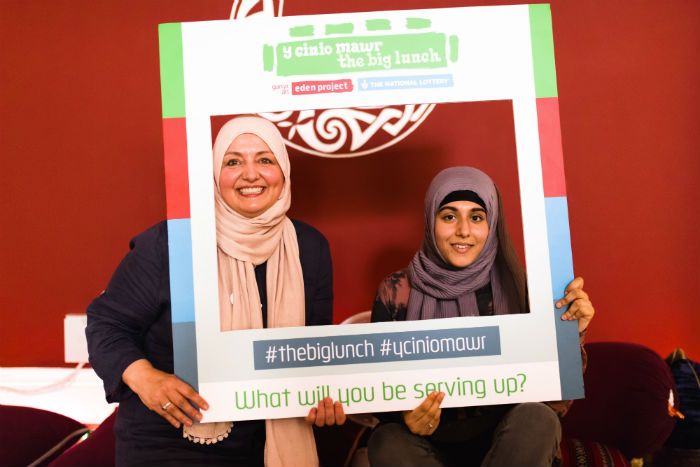 Omer said, "We felt The Big Lunch had so many similar aims that we decided to hold an Iftar which was open to the wider community, beyond just local Muslims."
"We had main meal after a short prayer held in congregation. Our Iftars in the centre are 'potluck' where everyone brings something to share. It means we never know exactly what will be provided, but there's always something tasty."
For Heather, another organiser of The Big Lunar Lunch, the event means more than people simply sharing food.
"We got the whole community involved, brought the neighbours out, invited families and friends, and asked people to bring a dish. It's really important to forge relationships and break down barriers so we're able to say we're all the same, we're all human."
Impact
The opportunity to further build a connected community in their area was key for the trustees of the Welsh Muslim Cultural Foundation,  Omer said. "It's great to develop connections with other like-minded organisations who believe, as we do, in the importance of building healthy and harmonious communities. We enjoyed inviting people of other faiths and none into our space during Ramadhan and just eating and chatting in a relaxed atmosphere." He continues, "We hope that new friendships will be forged and existing ones strengthened."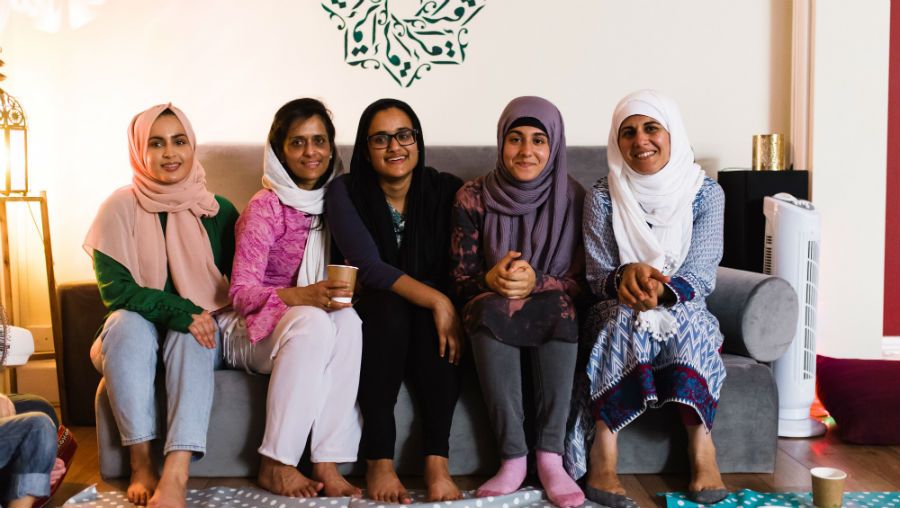 Find out more
Join people like Omer and Heather and bring people of all faith and cultures in your community together with The Big Lunch and Month of Community
Celebrate if you
enjoyed this