Saying thank you with a Big Lunch
In 2021, a very special Big Lunch took place in Chiswick to thank volunteers at the 'Fight Hunger Feed Hope' Food Bank.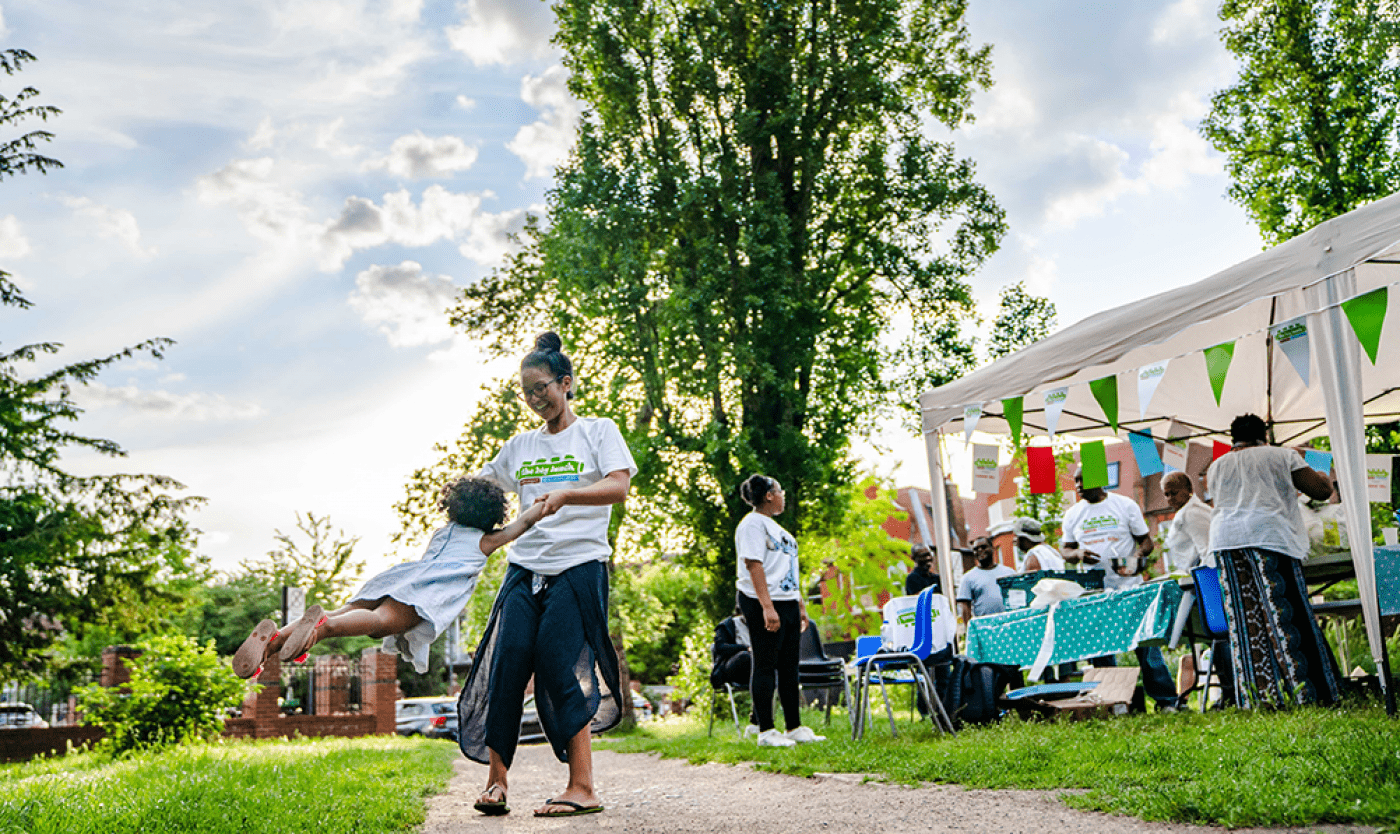 Joe had been volunteering his Saturdays for the 'Fight Hunger Feed Hope' Food Bank at the 7th Day Adventist Church in Chiswick. Seeing the dedication and compassion of his fellow volunteers, Joe decided that he wanted to do something the celebrate everything they had achieved this year, and together with Iris who runs the food bank, they decided to hold a Big Lunch.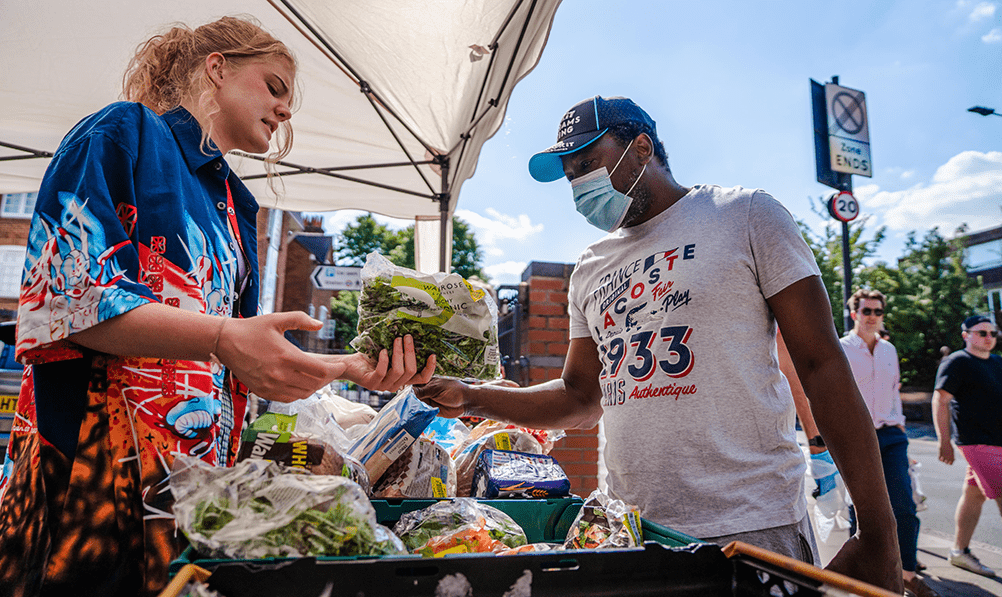 Fight Hunger Feed Hope
Since the beginning of 2021, the 7th Day Adventist Church Community have been working to reduce local food poverty, utilising their facilities to help those in need. Every Saturday, the Church community open their doors, providing donated food to the local community. What started as a small initiative with 20 users in the first two weeks rapidly grew into a vital service that provides up to 120 local residents with essential groceries.
The team at Fight Hunger Feed Hope also wanted to do their bit for local rough sleepers, so prepared fresh hot meals and food packages in their kitchen and delivered them to people living on the streets in Chiswick, Hammersmith and Shepherds Bush.
The community project is supported by The Felix Project and supermarkets that donate fresh fruit and vegetables, non-perishable items such as tins, pasta and flour as well as toiletries and childcare essentials for the foodbank.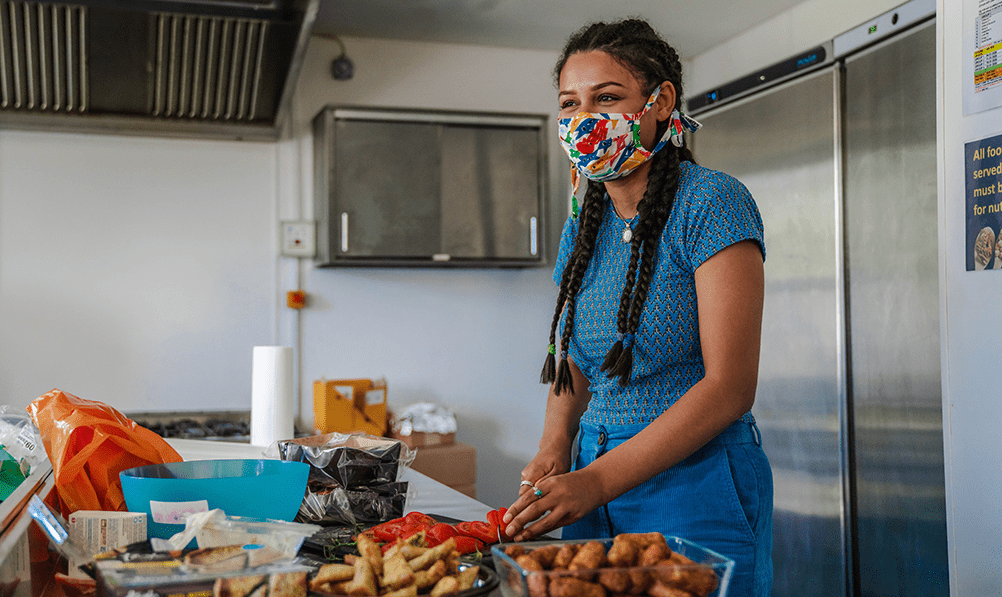 The Big Lunch
To celebrate the success of the food bank, thank the volunteers, and reconnect at the end of lockdown, Joe and Iris got to work on planning their own Big Lunch.
Iris said: "Joe told me about The Big Lunch and it sounded like something everyone would enjoy. We could thank volunteers who support the foodbank and bring the local community together over food and it turned out so much better than we could have expected."
Under sunny skies, with bunting flapping, the event was a huge success. Volunteers of the foodbank, the church members and the local food bank users were all invited to the nearby local park to share friendship, food and to have fun at their Big Lunch picnic.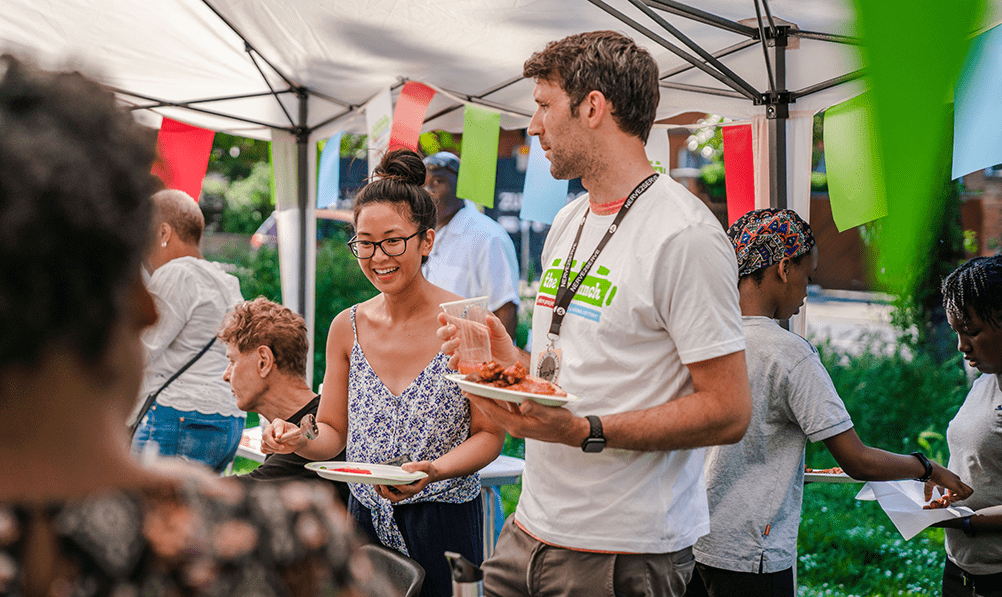 It was a beautiful day and we had a great spread so everyone seemed to have a lovely time. I think organising something like this is really worth the effort because we're busy and it just gave us an opportunity to talk and make our connections stronger.
Celebrate if you
enjoyed this