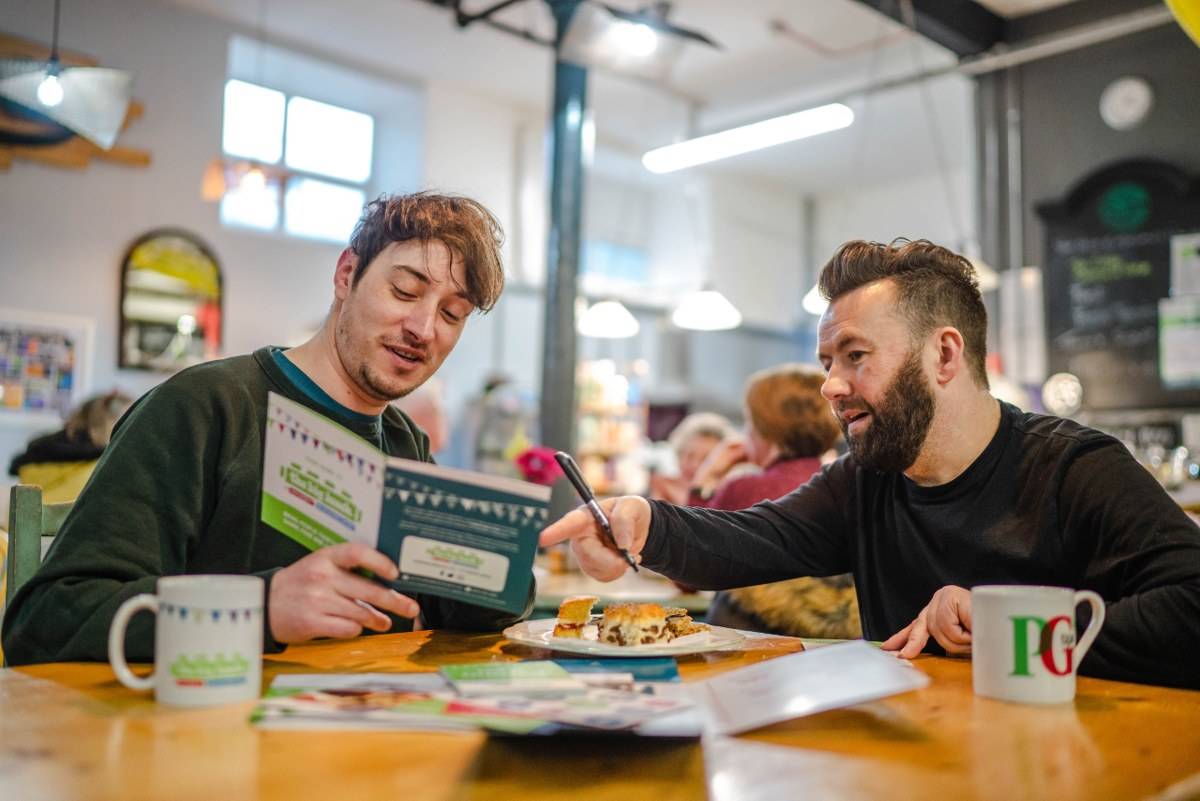 Tips for a last-minute Big Lunch
Feeling a little late to the party, but want to get involved in The Big Lunch this year? Don't panic, there's still time! Just follow these tips and remember that you can do it your way, whenever works best for you.
Sign up for a free pack!
It really does start here! Our free packs are brimming with inspiration – from recipes and crafts to those essential items such as invitations and posters to help you advertise.
Organise something super simple
The Big Lunch doesn't need to be big and it doesn't even need to be lunch, it's the getting together that counts. It could be as simple as bringing a few people together for a cuppa and cake, so why not knock on a neighbour's door and invite them to join you?
If you want to organise something slightly bigger at the last minute, we've teamed up with More Human to create a new online event management tool to generate everything you need for a brilliant Big Lunch in just five minutes! This includes beautiful posters, web and social content and a handy task list.
Join in during the Month of Community
The Big Lunch kicks off a whole Month of Community, which takes place throughout the month of June. You can join in whenever suits you, and we've teamed up with good causes across the UK to give you lots of opportunities and reasons to get involved.
See what's happening near you
If you can't get anything started this year, take a look at The Big Lunch Map as there could already be an event or two planned near you. Pop your postcode in to show public and private events that have been registered locally. You can even zoom out to see all the Big Lunches happening around the world!
Plan for the weather!
We hope for lovely sunshine (not too hot!) but our Great British weather can be a bit 'changeable'! Our top unpredictable weather tips will help you prepare for both heat waves and down pours.
Enjoy the day!
Remember, a Big Lunch is all about making connections, so even if you have no time to plan, placing a couple of chairs outside your house and encouraging people to take a seat on the day can be a lovely, informal way to catch up!