Set up a community cinema
Community cinemas provide an informal way to bring people together. They're also a great outlet for any local film-making talent.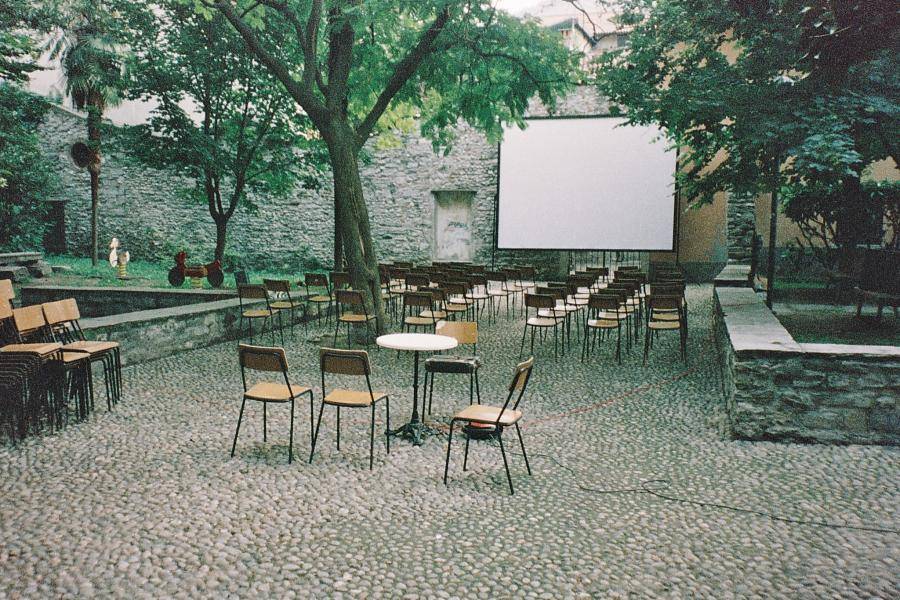 Your set-up can be as simple as a one off film night outdoors on a summer evening, or a regular event in a local venue. Most communities, big or small, once had their own cinema, but these are disappearing in favour of larger out of town venues. Fortunately, community cinemas can fill that local gap, offering a range of films for screenings that bring your community together!
What you will need
Somewhere to show your films
If it's a hot summer, with warm, dry evenings, then try a white sheet and a projector in a local park. If it's winter, or a transitional season with cooler nights (or a typical British summer!) then go for somewhere indoors with plenty of chairs and windows you can black out. The great news is that you do not need to get a premises licence to screen films if your screening is not-for-profit and held between 8.30am and 11.00pm, the Independent Cinema Office covers the ins and outs. You will, however, require a licence from the copyright holder of the film — read on…
A PA system and a projector
These can be a bit pricey but your local school might have one you can borrow, or you could hire one with a view to buying one once you've sold enough tickets.
Something to sit on
Cushions to prevent people's bums from going numb. Blankets in case it gets cold.
Ushers or usherettes
For those all-important tickets and refreshments.
Tickets
Raffle tickets will do. This will help you keep track of attendance, which is handy for health and safety headcounts.
A torch
To show people to their seats.
A selection of films
Make sure you have a licence to play them. Filmbankmedia is a great place to start. Or you could go down the route of joining Open Cinema, which allows you to choose from their wide selection of films for a fee — and you can even list your event on their website.
Marketing materials
Posters, postcards, Facebook pages, Nextdoor… anything that gets the word out.
A business plan
Everything other than manpower will cost money, so you need to ensure you cover your costs. Cinema For All's website is good for this.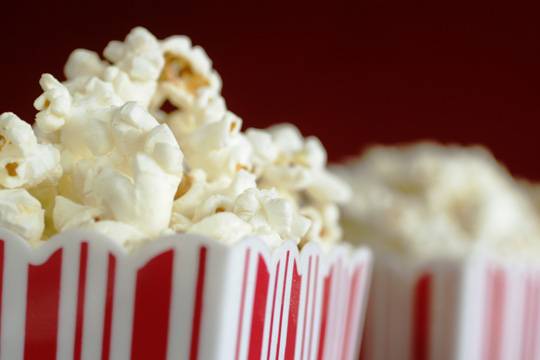 Instructions
1) Set up a really simple survey
This will help you to find out what kind of films people want to see, give them prompts — ask them for their 'top three' films, their favourite genres and actors — and also which night(s) and times are easiest for them.
2) Find a venue
It should have plenty of chairs and windows which can be blacked out in the summer months (unless you plan to view films outside). Space to hang a sheet or projector screen, or a large blank wall. Some cinemas will let you hire a screen, which could be a simple shortcut.
3) Check out insurances and liabilities
This is an important part of the process to make sure you're covered. There's lots of helpful information on Open Cinema, Cinema For All and the Independent Cinema Office websites, to keep you on the right side of licensing and general insurance info too.
4) Decide on your payment model and how much to charge
For example, you could go for a pay-per-view approach or a film club with a subscription.
Most film societies charge between £3 and £5. You will have to pay a royalty to play the film to the public and you might have to hire the space, so make sure that you're not relying on a full house every time to make enough to cover your costs.
5) Get permission to screen a film
The BFFS can help you with all of this, or contact another local film society for advice. Filmbankmedia is also helpful. As is Open Cinema, which sorts all this out for a monthly fee.
6) Plan your programme
Use your survey results to help decide what to show at your community movie night. Launch with something reasonably recent and mainstream if you can so you can tempt more people, and if it didn't make it to the local multiplex, so much the better.
7) Decide on a name
Try including a local reference will help people realise it's their cinema club.
8) Set up social media
Set up Facebook and Twitter accounts and encourage all of your members to like and follow them to build up a regular audience for your community screenings.
9) Advertise the programme
Advertise the programme (and membership if appropriate). Use local and national papers and listing guides, include the obvious: film, time and location, as well as the club's social media links. A flyer through the doors and distributed via volunteers will also raise the profile.
Lights, camera, action!
Once you're established, your group could run film weekends or a season of films. In the holidays you could run a series of films for children and families and tie your programme in with community or national festivals or celebrations.
Celebrate if you
enjoyed this