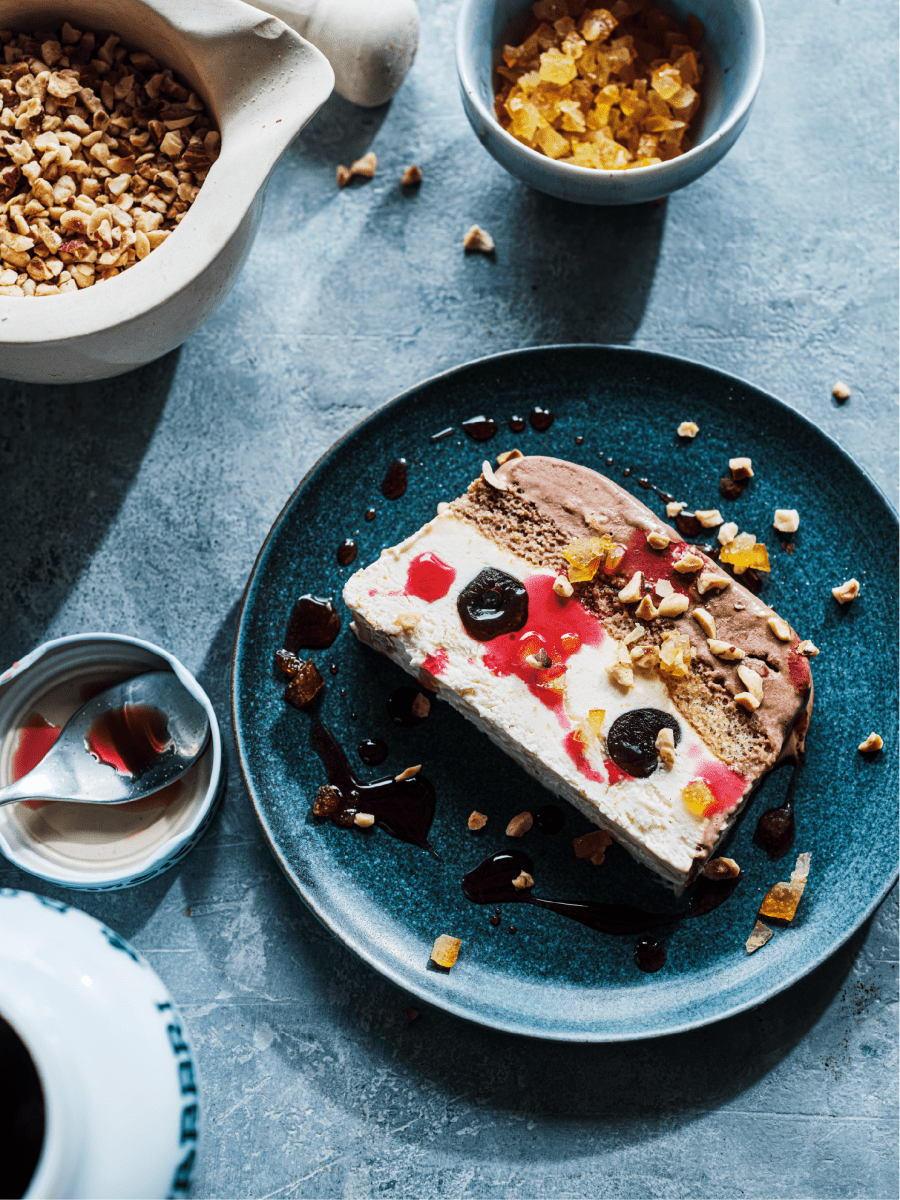 Semifreddo with Hazelnut Ice Cream and Cake (Spumoni)
Ice cream, sponge cake, fruit and nuts – what is not to like in a dessert when you have all these ingredients combined?
"I made this for Jessica while touring through Puglia, and, as she was saying that no dessert could top the beautiful setting I had picked for us to enjoy this treat, a mouthful was taken and her eyes said it all. It's a fantastic dessert which can be made days before needed. Remember to take it out of the freezer for about five minutes before serving, to soften slightly."
400g chocolate and hazelnut ice cream, softened
100g sponge cake, shop-bought is fine, cut to the size of the tin
30ml Amaretto liqueur
500ml double cream
200g condensed milk
finely grated zest of 1 orange (ideally unwaxed, if possible)
80g amarena cherries in syrup, drained, syrup reserved
50g roasted hazelnuts, crushed
1 tbsp finely chopped candied orange zest
Method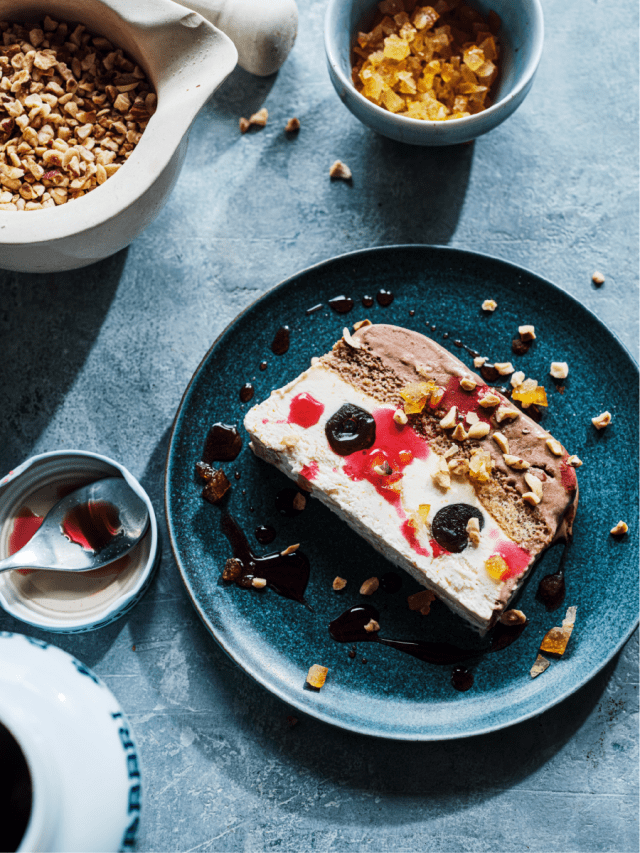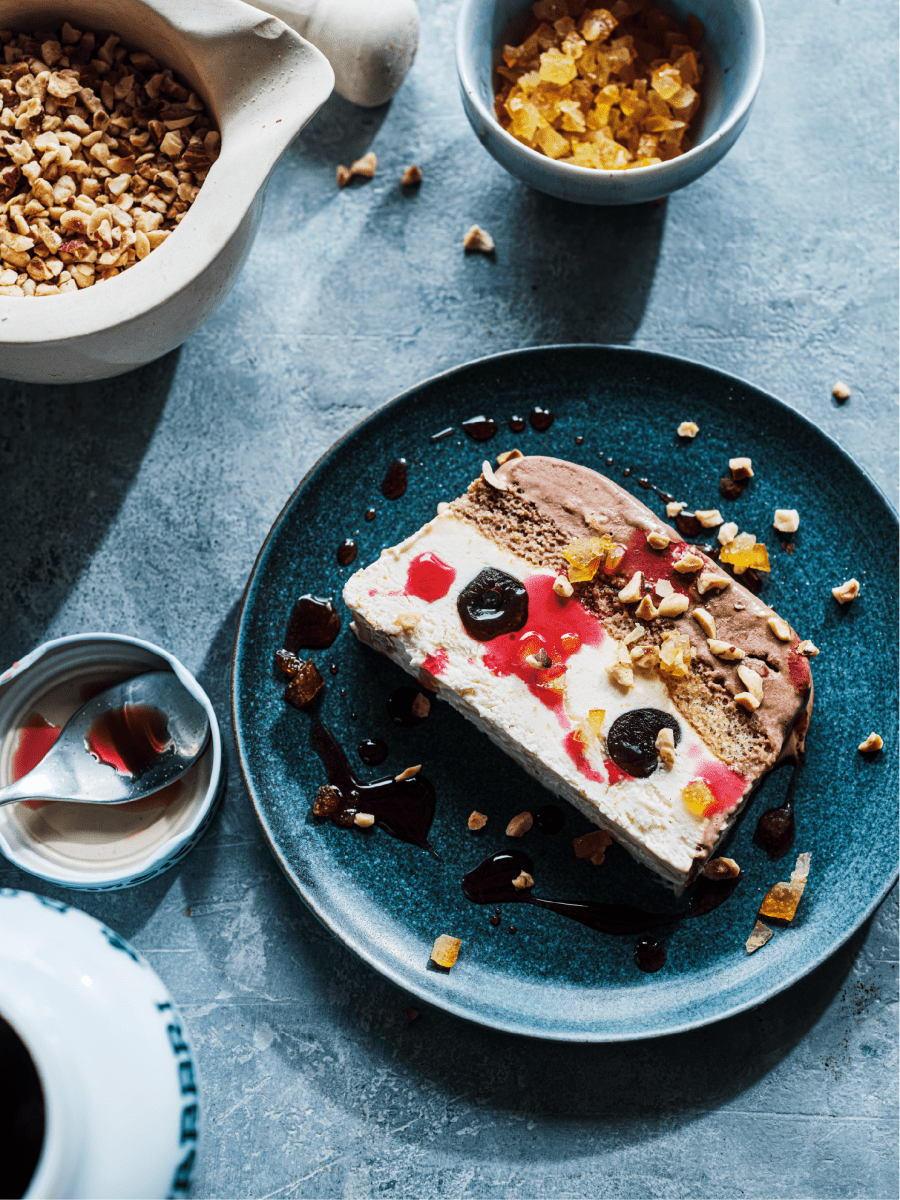 Step 1
Line a 900g loaf tin with cling film, making sure you have at least 10cm extra on each long side, so you can cover the top of the spumoni.
Step 2
Spoon the ice cream into the prepared tin and use a spatula to level it out. Lay the piece of cake on top of the ice cream, gently pressing down. Drizzle over the Amaretto to soak into the sponge.
Step 3
Whip the cream to soft peaks, then fold in the condensed milk, orange zest and cherries.
Step 4
Cover the sponge layer with the cream and fold over the cling film to cover. Place in the freezer for a minimum of 6 hours, or ideally overnight.
Step 5
Remove the spumoni from the freezer about 5 minutes before you are ready to serve.
Step 6
Slice it into thick pieces and serve sprinkled with crushed roasted hazelnuts, some of the cherry syrup and the candied orange zest.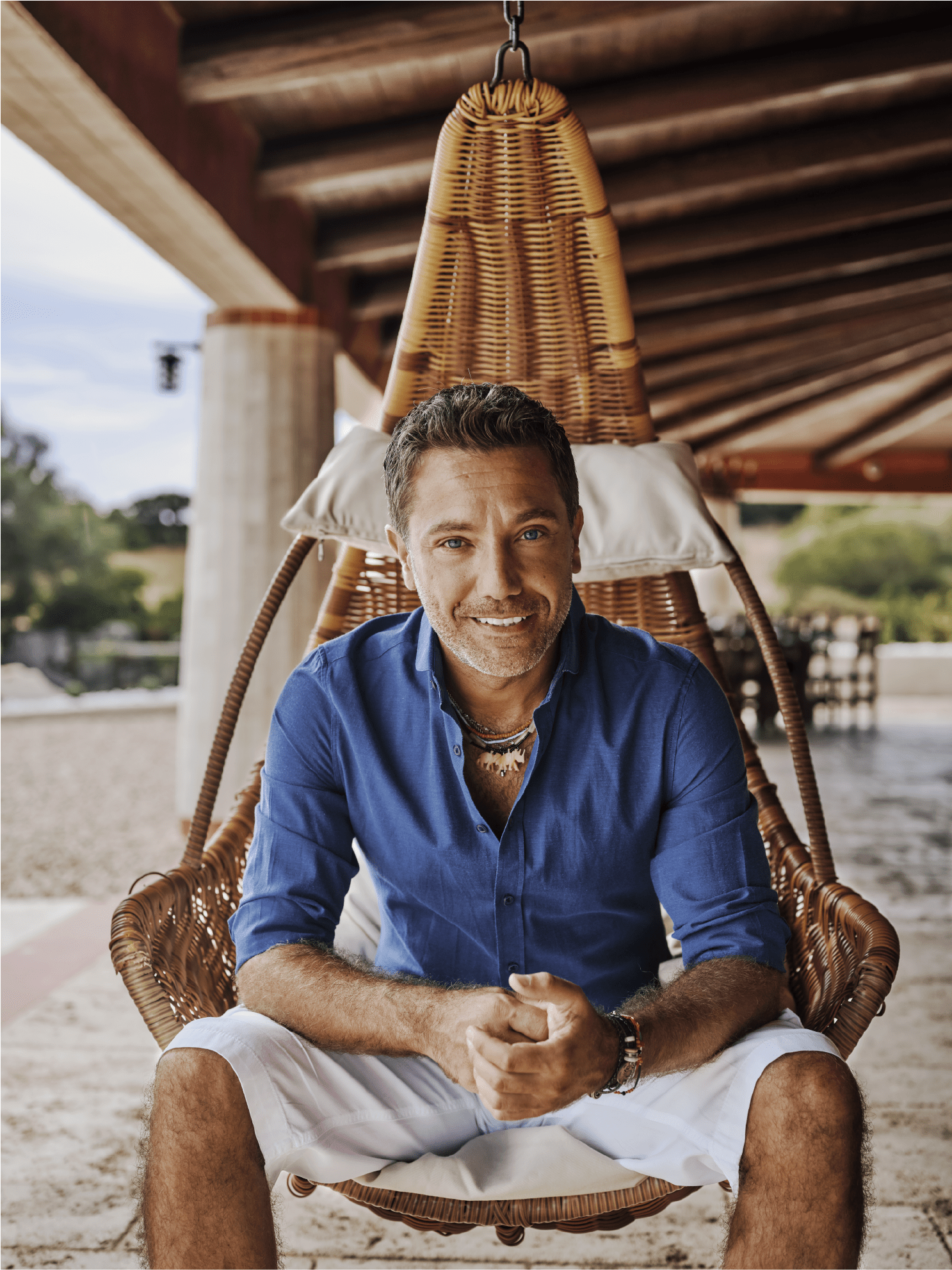 This lovely Spumoni recipe is from Gino's Italian Family Adventure: Easy Recipes the Whole Family will Love by Gino D'Acampo, published by Bloomsbury. Photography credit: Haarala Hamilton