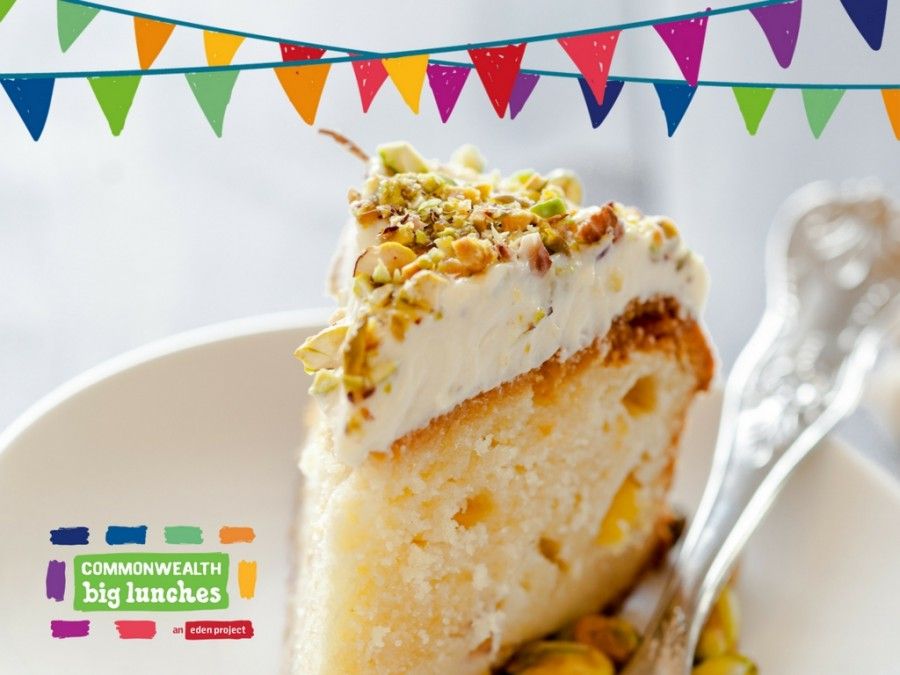 Rav Bansal's Pistachio, Cardamom & Rose Water Cream Cake
Treat your Big Lunch guests to something special with this lovely cake by Rav Bansal.
For the Sponge
222g unsalted butter, at room temperature
225g golden caster sugar
4 large eggs, at room temperature
150g self-raising flour
100g pistachio nuts, finely ground
1 1/2 tsp baking powder
1 tsp ground cardamom
50ml whole milk
For the Filling
100ml double cream
250g mascarpone
30g icing sugar, sifted
2 tsp rose water
50g pistachio nuts, roughly chopped
Edible dried rose petals, optional
Method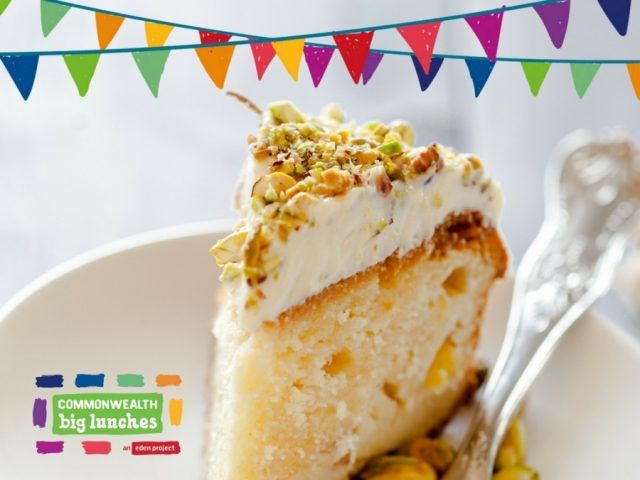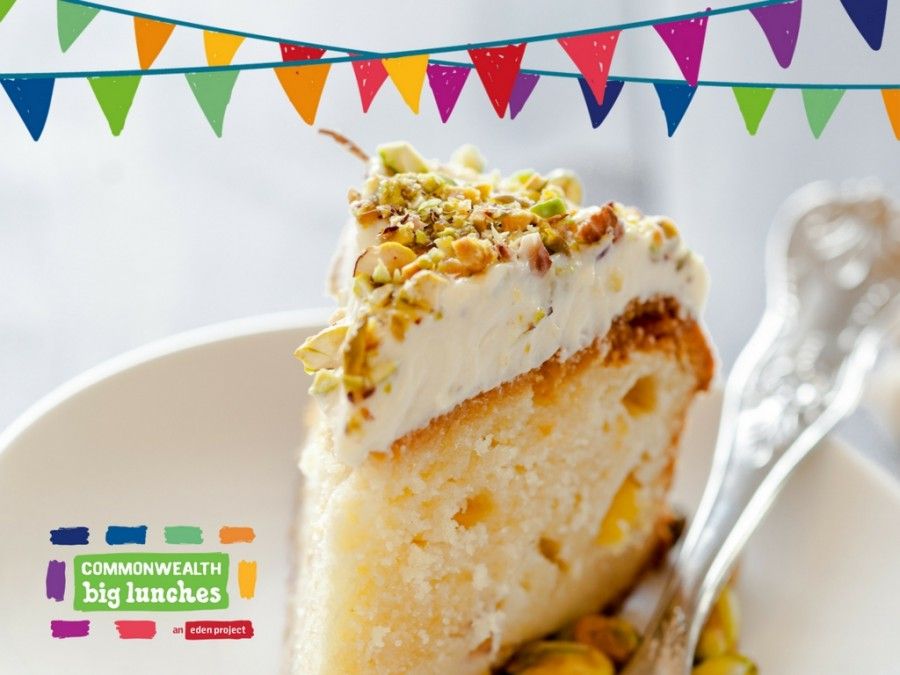 Step 1
Make the sponge
Preheat the oven to 180c/Fan 160c/Gas 4. Grease two 8-inch sandwich tins, line the base of each tin with baking parchment and dust with flour.
Step 2
In a large bowl, cream together the unsalted butter and golden caster sugar until pale and fluffy.
Step 3
In a separate bowl, sift together the self-raising flour, ground pistachios, baking powder and ground cardamom, and mix well.
Step 4
Fold the flour into the mixture, followed by the whole milk. Be careful not to over mix it.
Step 5
Pour the batter into the prepared tins and bake for 25-30 minutes, until a skewer inserted into the middle of the cake comes out clean.
Step 6
Remove from the oven and allow to cool for 10 minutes in the tins before turning out onto a wire rack to cool completely. Meanwhile, prepare the filling.
Step 7
Make the filling. Place the double cream in a bowl and whisk until you have soft peaks.
Step 8
In a separate bowl, mix together the mascarpone with the icing sugar and then fold in the double cream, followed by the rose water. Mix together until well combined.
Step 9
Spread half of the rose cream onto one of the sponge layers. Sandwich with the other sponge layer and spread the remaining cream on top.
Step 10
Sprinkle the crushed pistachios on top, along with the dried rose petals (if using). Serve and enjoy!