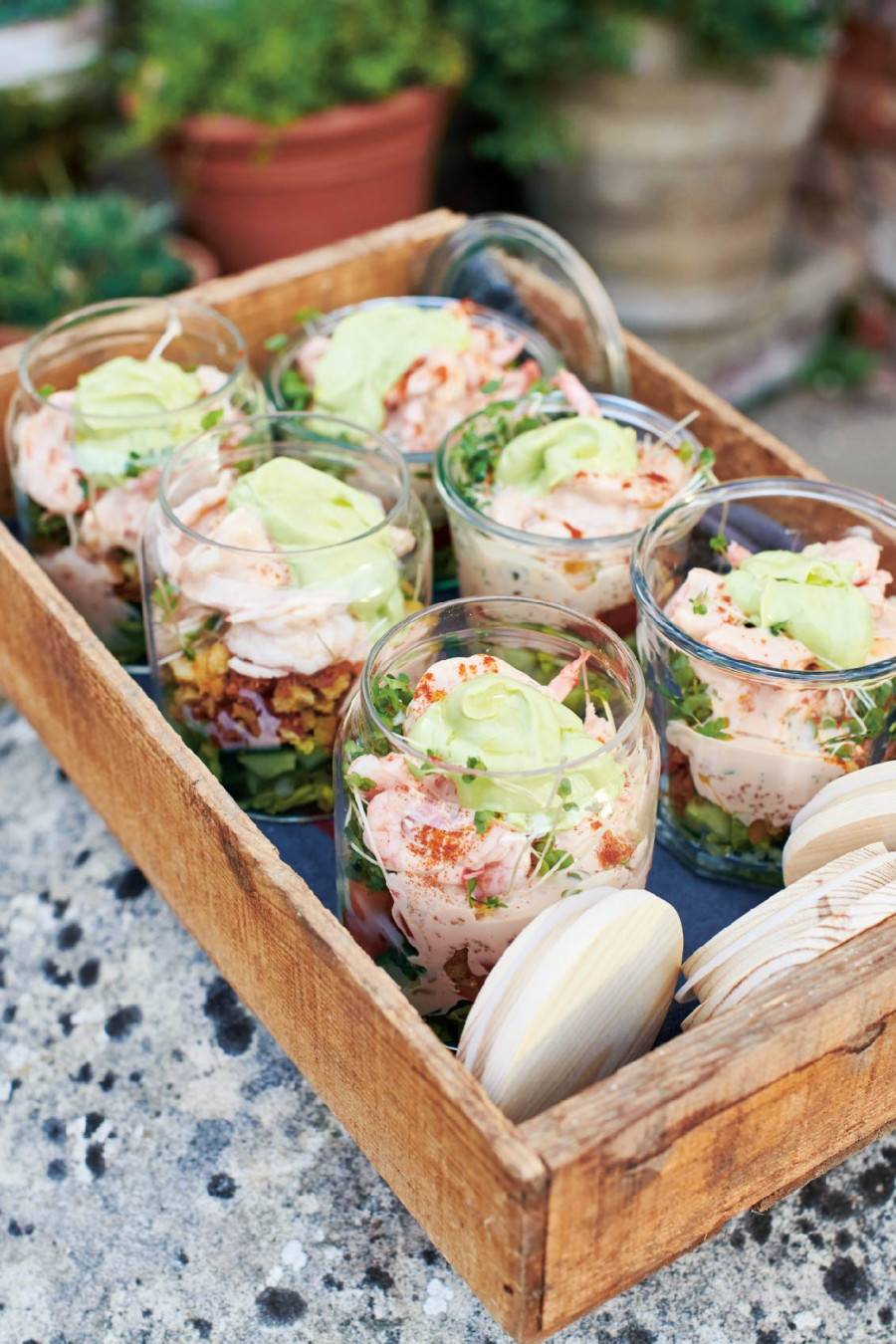 Jam Jar Prawn Cocktails by Jamie Oliver
Many thanks to Jamie Oliver for sharing this beautiful jam jar prawn cocktail recipe. Cocktail sauce, avo, tomatoes & crispy pancetta crumbs – perfect.
Ingredients:
Serves 6
Total time: 30 minutes
1 clove of garlic
4 rashers of higher-welfare smoked pancetta
olive oil
100g breadcrumbs
3 tablespoons free-range mayonnaise
3 tablespoons natural yoghurt
3 tablespoons tomato ketchup
1 lemon
Worcestershire sauce
Tabasco sauce
2 little gem lettuces
1 cucumber
200g ripe cherry tomatoes
1 punnet of cress
1 ripe avocado
100g cooked brown shrimp, from sustainable sources
200g cooked peeled prawns, from sustainable sources
cayenne pepper
Method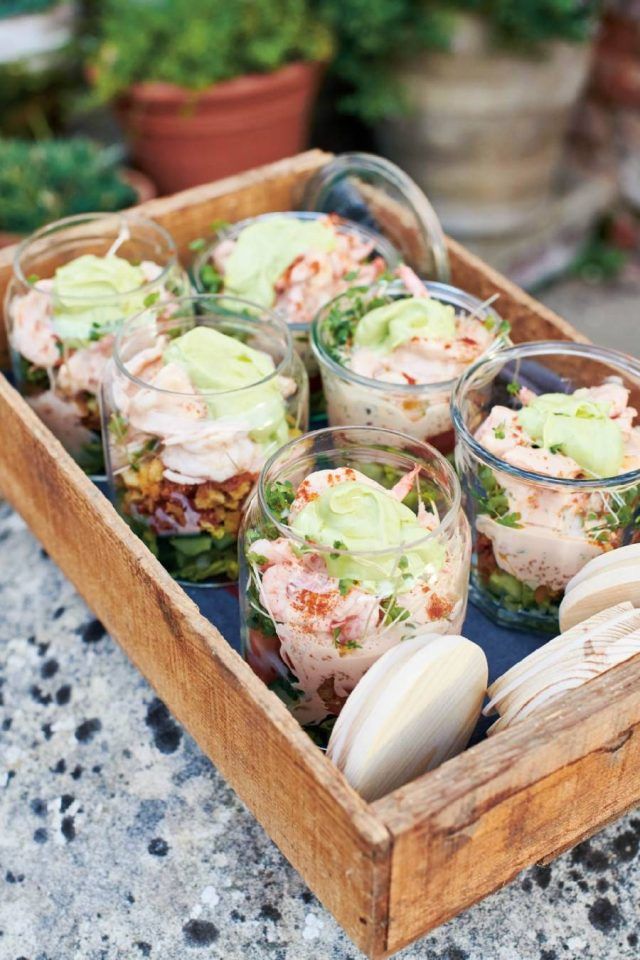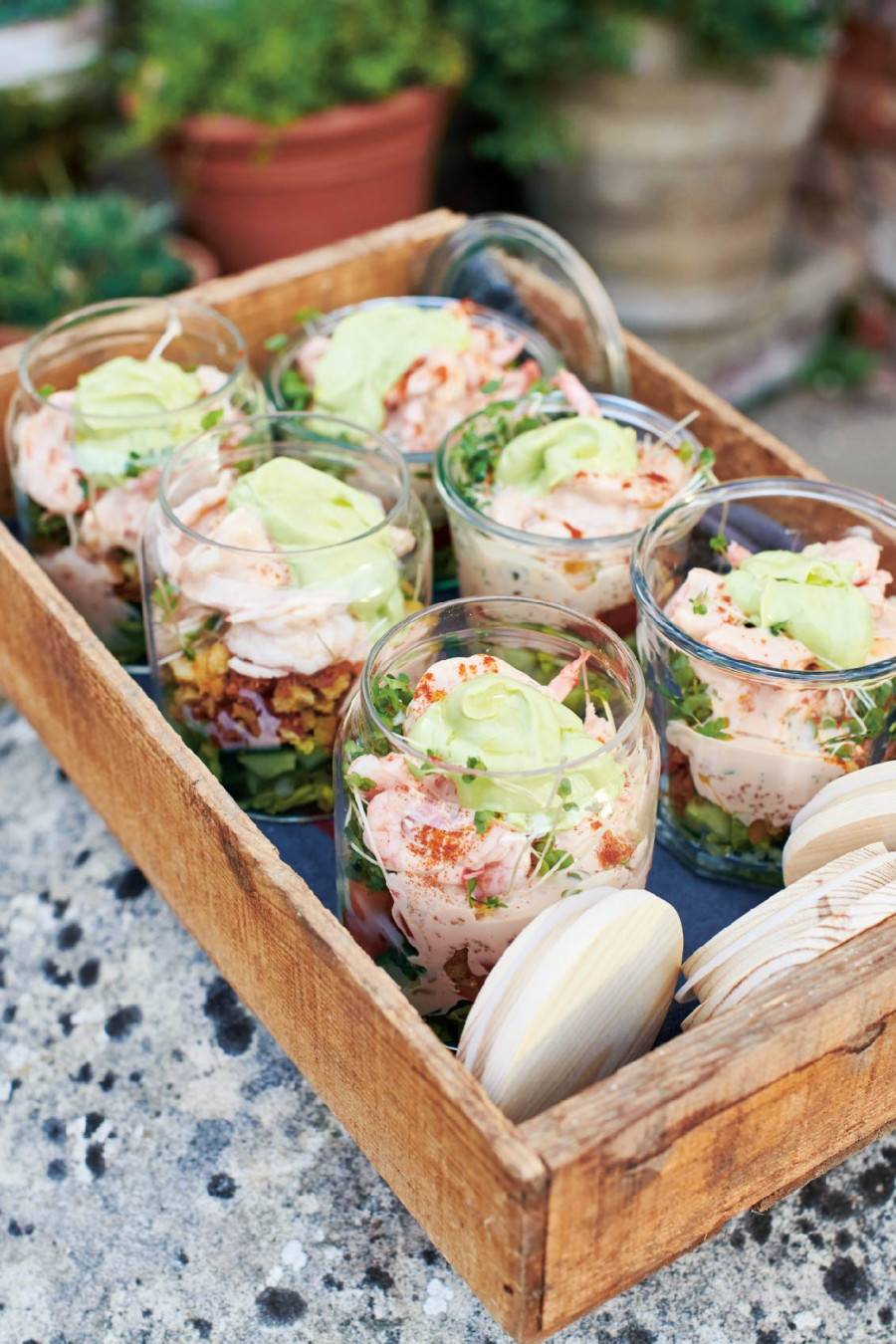 Step 1
Peel the garlic and finely chop with the pancetta, then place in a non-stick frying pan on a medium heat with 1 teaspoon of olive oil. Add the breadcrumbs and fry until crunchy and golden, tossing regularly. Leave to cool.
Step 2
For the sauce, whisk up the mayo, yoghurt, ketchup, half the lemon juice and a dash each of Worcestershire and Tabasco sauce, then season to perfection, tasting and tweaking.
Finely shred the lettuces. Halve the cucumber lengthways and scrape out the seeds with a teaspoon, then chop into 1cm dice. Quarter the cherry tomatoes. Snip the cress. Halve and destone the avocado, squeeze the flesh into a blender with the remaining lemon juice and blitz until smooth, loosening with a splash of water, if needed, then season to perfection.
Step 3
To put together your jam jar prawn cocktails, line up six clean wide-necked jam jars or glasses ready to fill. Divide the lettuce between them, followed by the cucumber and tomatoes, gently pressing down as you build the layers.
Spoon in the cool, crispy pancetta crumbs, top with the cress, then sprinkle in the shrimp and prawns. Drizzle in the sauce and add a pinch of cayenne to each. Spoon over the blitzed avo, cover and you're done.
TIP FOR PERFECT PRAWNS: A good fishmonger will have a nice selection of prawns – I like to use a mixture here, even a few smoked ones would be great. Have fun with it.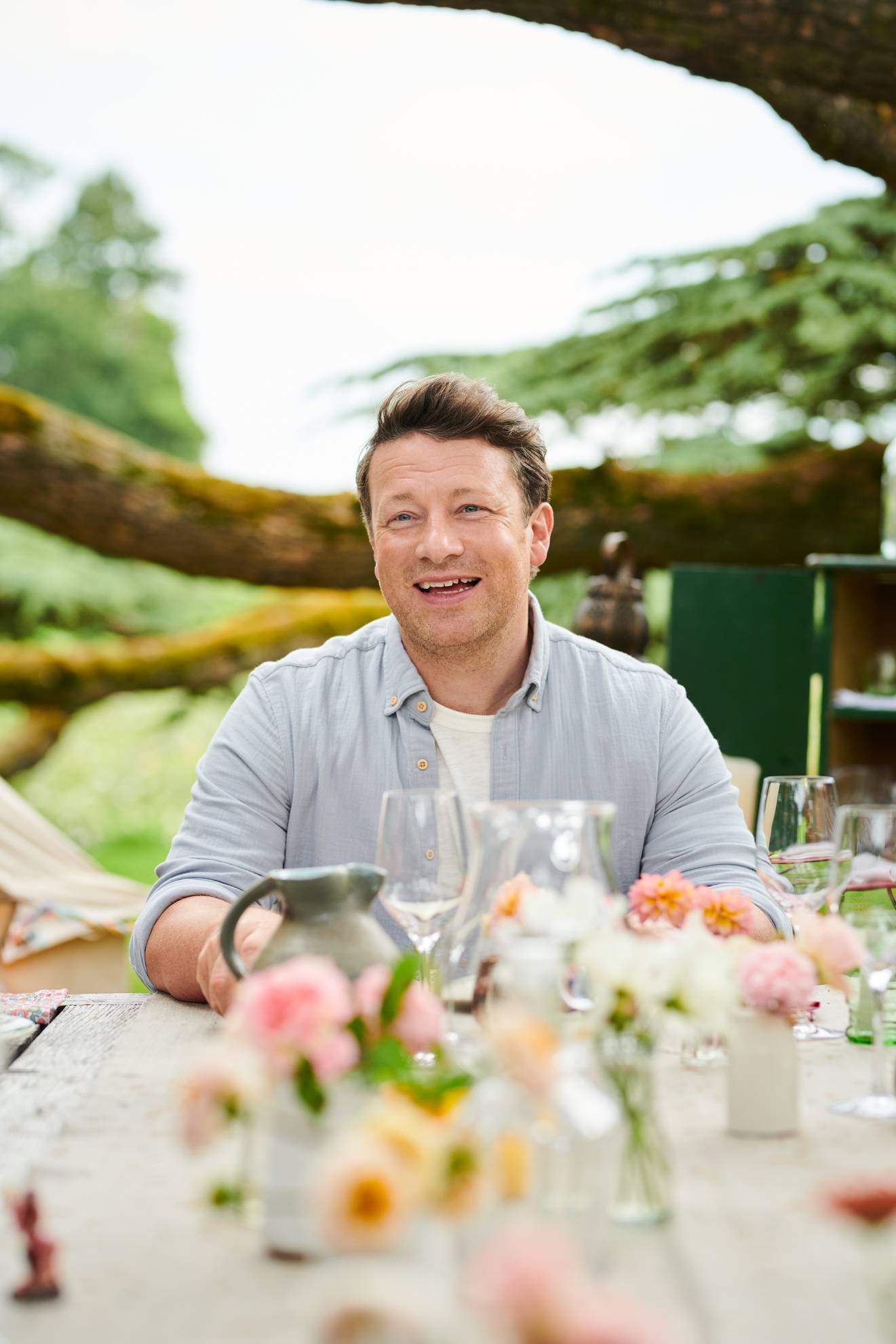 CREDITS: Together by Jamie Oliver is published by Penguin Random House © Jamie Oliver Enterprises Limited (2021 Together). Photography: Levon Biss. JamieOliver.com