"Running a marathon was only the start of my story"
When Kerrie Aldridge decided to take up running, she didn't realise that her new hobby would see her inspire people all over the world and raise thousands for charity.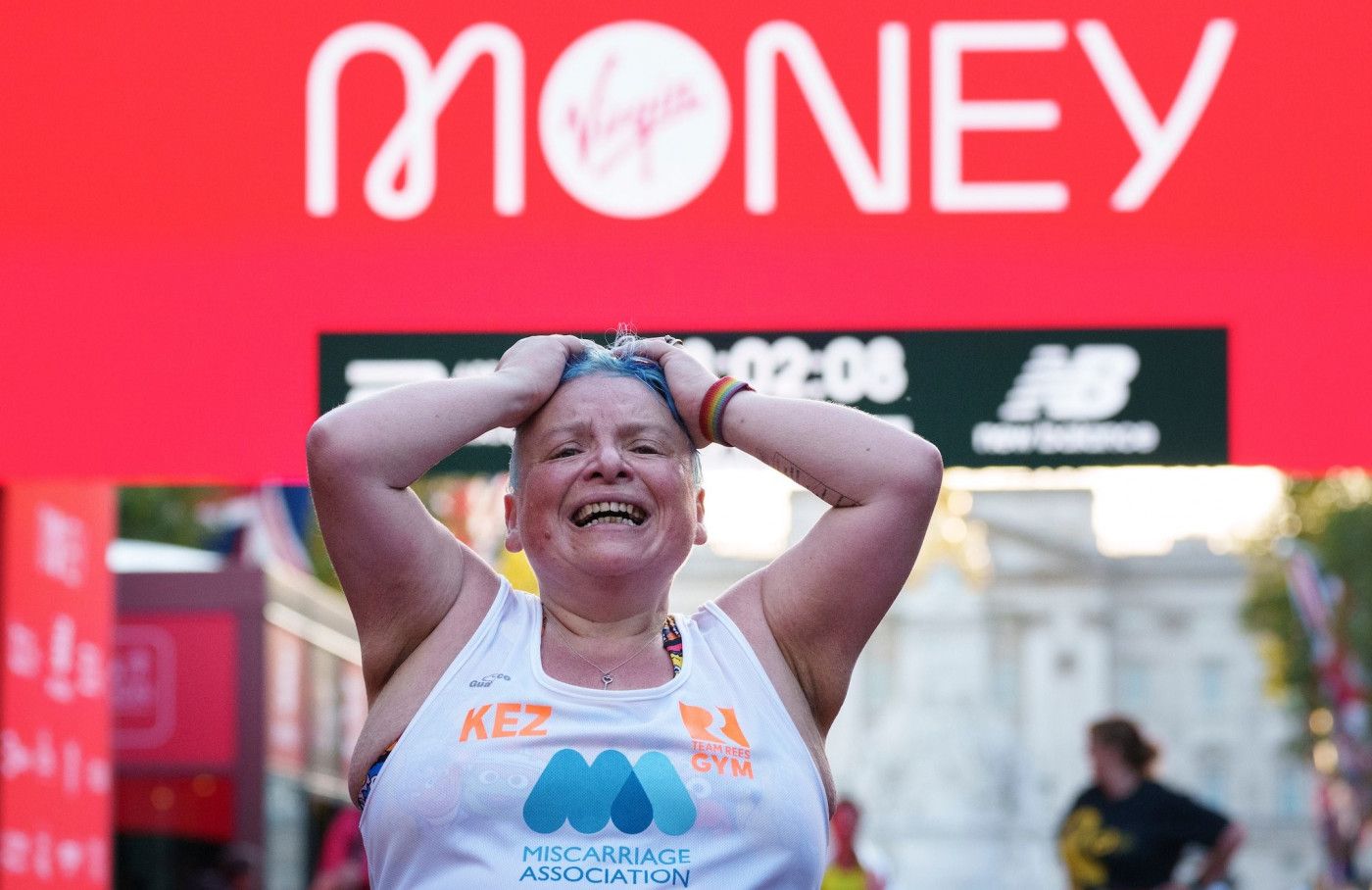 Ready, set, go
Kerrie's journey started on New Year's Day in 2018, when the Cardiff-local decided to join in with a friend's new year's resolution to run the Race for Life. Determined to get fit and prepare for the challenge ahead, Kerrie joined a local running group for plus-sized women.
A couple of months later, Kerrie completed the Race for Life, and boosted by her success, decided to sign up for a local half marathon, and a charity place at the London Marathon in 2019.
"I discovered the Miscarriage Association and found out I got a place in the same week that I had my sixth miscarriage. After such a difficult journey, it felt like fate that I was going to run for them."
The London Marathon
Keen to raise as much awareness as possible for a charity close to her heart, Kerrie held several fundraising events in her community in the months before the marathon, as well as maintaining her training schedule.
When the big day came around, Kerrie started the marathon excited for a once in a lifetime experience. As a slower runner who was at the back of the group, she was disappointed when, 10k in, the marathon began to be packed up around her. With water stations disappearing and no crowds to cheer her on, Kerrie took to Facebook to record a short video for her friends and family.
"In the emotion of it all, I accidentally shared the video publicly. When I switched my phone on after the marathon, it had gone viral! I had thousands of messages from people all over the world and from then on, my life completely changed."
Ticking off the bucket list
With her viral video resulting in international media coverage, a Pride of Britain nomination and a meeting with London Marathon, Kerrie has gone from strength to strength since her moment in the spotlight. After meeting a local gym owner, Kerrie was offered VIP access and her approach to fitness changed completely. She's since blossomed in confidence and ran the London Marathon again in 2021!
Kerrie also spoke at the Festival of Discovery, organised by Eden Project Communities, inspiring audiences with her story of relishing time spent outdoors and fundraising in her community.
"I'm proud to have raised over £21,000 for the Miscarriage Association but I'm still me – a four foot nine plus-sized mum who set out to run Race for Life. When I returned to the London Marathon it was so different – there were 'run angels' and a party bus at the back of the pack. Ironically, I didn't see much of it as I wasn't at the back this time! The best bit is seeing my son being proud of me – I've instilled in him that if you reach for the stars, anything is possible."

Kerrie Aldridge
Celebrate if you
enjoyed this