Neighbours – for the good times and the sad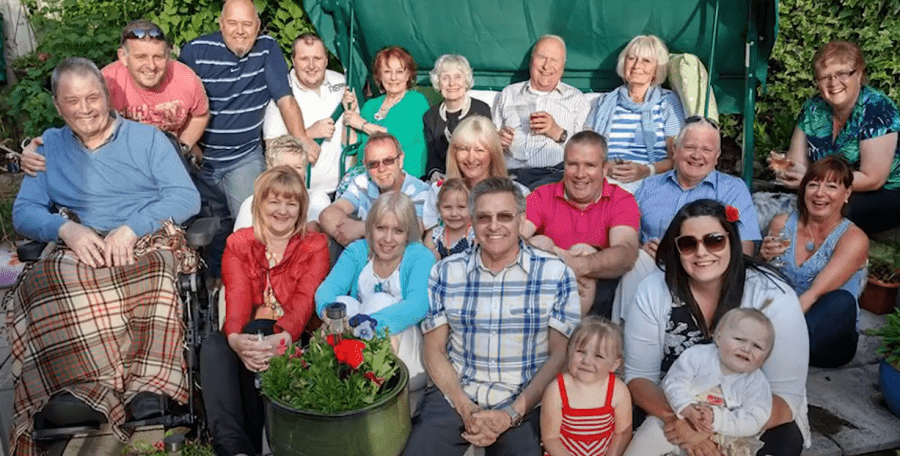 A tribute to three much loved residents.
Written by Emma Parsons-Reid
Back in 2004, my husband Kevin and I moved to a little cul de sac, Lon Werdd in Cardiff, where I'd grown up as a child. It contained about thirteen houses and for many years, apart from a friendly wave, a quick 'hello', I knew no one.
In 2011, having reduced my working week, I wondered to Kevin if we should have a street party, for Kate and William's wedding? He said, "God, no", but of course I went ahead anyway! And the rest, as they say, is history.
Growing connections
The Big Lunch held my hand through 2011's party and each one thereafter. Each year with my confidence growing, a community came alive. It seemed I was just the catalyst (or maniac as my husband put it) that my street needed to get us started.
Soon, coffee mornings sprung up, and people having family celebrations started including the neighbours as well. Factions of neighbours began individual friendships but we all came together for the big stuff (or Big Lunch – haha!).
My closest friends from the beginning were Jill and Marie. Both much older than me, they gave me a wisdom and sense of security I'd not encountered before with people my own age. As the years progressed, they got older, of course. Kev and I helped with Jill's terminally ill husband, supporting her when he died. Marie, in her late 80s, grew frailer, unable to leave the house very often, prompting me to take the decision to be her carer both professionally and personally. Years of friendship meant she trusted me and I took care of her physically whilst we would still have a giggle and a gossip. We invited her to everything, from parties to lunches out.
Later in lockdown, it became coffees on neighbours' driveways. We had a VE day socially distanced street party in May 2020. It was the most gorgeously hot day and both Marie and Jill enjoyed themselves immensely. Steve, the neighbour between their houses, had cancer and was out too, with his wife Geraldine; weak but enjoying the festivities. Sadly it was the last time we would all be together.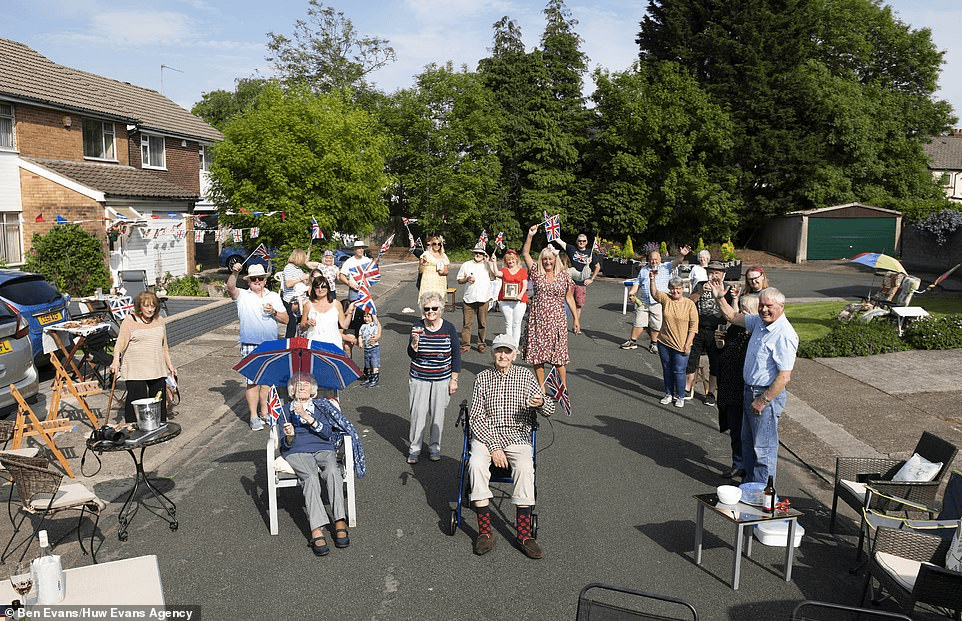 A street in distress
In December 2020 I caught Covid. I didn't know that when I went to care for Marie. I only realised too late, as I had none of the obvious symptoms.  An anxious few days passed but Marie developed a cough. She tested positive. Her daughter was with her, and developed it too. I was really ill but made the decision to stay with them and nurse Marie. After just one night, I realised I was still too ill to cope and was concerned about Marie's deterioration. Her daughter was delirious with Covid and just kept passing out. I made the decision to call an ambulance and told her I'd get her in a few days after she'd had fluids at hospital. I'd had to tell her that she had Covid which I'd kept from her until then. She was terrified but told me she trusted me. I felt as low as it is possible to feel at her words. It was the last time I ever saw her.
Meanwhile, Jill and the neighbour between them, Steve, were having problems of their own. Jill's cancer, I believe, had stopped responding to treatment. She was receiving end of life care at home. Steve's cancer too had accelerated and he was suddenly hospitalised with blood clots caused by his treatment.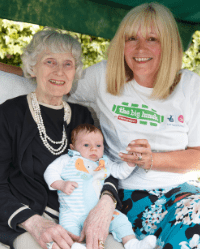 Ours was a street in distress. Each and every house lived for updates on Marie, Jill and Steve. It was winter, we were in lockdown and we all felt helplessly cut off from each other in the days that followed. I cannot describe the shadow that befell our road.
The morning of 5 January brought news that Steve had died at 8am aged 64. Midday and the news arrived that Marie had died peacefully in hospital aged 91, and by the evening Jill had died in her beloved home aged 83.
The street's residents were in shock – all three houses in a row, all dying on the same day. However, there was something poetic in all three friends making their final journey together, so I clung to that. Everyone clung to that. That still gives us all some peace, even now. Because we had shared so many happy times together as a community together, would our friendships now be tested in these terrible days? Could we weather this storm of collective grief, together? Support each other as well?
Turns out we could.
Finding hope
Bad weather, even a pandemic, would not keep us apart! Every hearse that visited our road before the funerals was met by every neighbour on the pavement, some from other streets nearby, the local shop staff, even neighbours' families came up. You see, everyone loved our road. Even people from more salubrious neighbourhoods than ours flocked to our parties and envied what we had.
Each hearse was applauded out of our little road.  Every one of those residents was loved by us all. We have warm, joyful memories of them that will live on in stories and photographs. Of course we will make new ones, with each other and with whomever our new neighbours will be one day. We will welcome them gladly.
I know everyone has family and if they're lucky, wonderful friends, but there is something unique with neighbours, isn't there?  You don't choose them. They don't choose you. They are just strangers all around you, quite scary when you first live somewhere new. Likewise, you may not choose them as friends or possibly not even like some of them! But there is something about you all being in the same boat, all bothered by the same snow that stops you getting to work, all doing your gardening on a hot day.
As for me? I wouldn't have changed a thing.
Every street and block of flats is just a community of people like you and me, really ordinary folk, sometimes lonely…in need of a chat maybe?  If you are brave and willing to put yourself out there, you'll find new friendships and make wonderful memories together.
Find out more
If you'd like to create a community where you live and get to know your neighbours a little better, find out more about The Big Lunch!