Community spirit in bloom
After being unable to socialise with her neighbours due to the pandemic, Lauren brought her community together for their very first Big Lunch!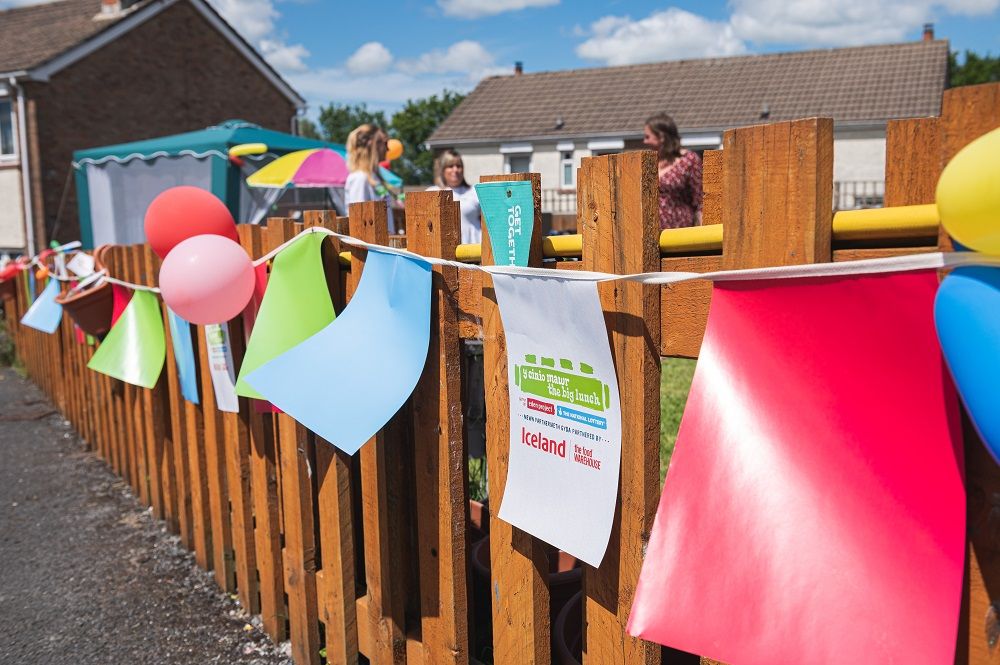 Lauren was keen to find a way to unite her community again after the pandemic, and found The Big Lunch on Facebook.
"This is my first time taking part in The Big Lunch and it's great, and free! The event has brought a lot of fun and happiness to our community and brought us closer. If I ran out of milk, I could call my neighbour, I wouldn't have done this before now. I can't wait until next year's event!"
"I signed up for a Big Lunch pack straight away and I loved it, the details and everything was so helpful. I questioned the neighbours before doing anything further and everyone was so eager to join in after such a weird year.
Community spirit in bloom
It's clear from chatting with Lauren that the Betws community is very close-knit. They've even developed a beautiful community garden, which meant neighbours had the opportunity to meet at the garden to develop plans and activities for their Big Lunch in advance.
"We decided on arts and crafts activities, face painting, and a planting area with seeds, soil and pots for people to use. Most of the materials were donated free of charge by the housing association as they were really keen to support our event. My husband decided to dress up as Spiderman too, which was a big hit – even our kids didn't know it was him in the costume!"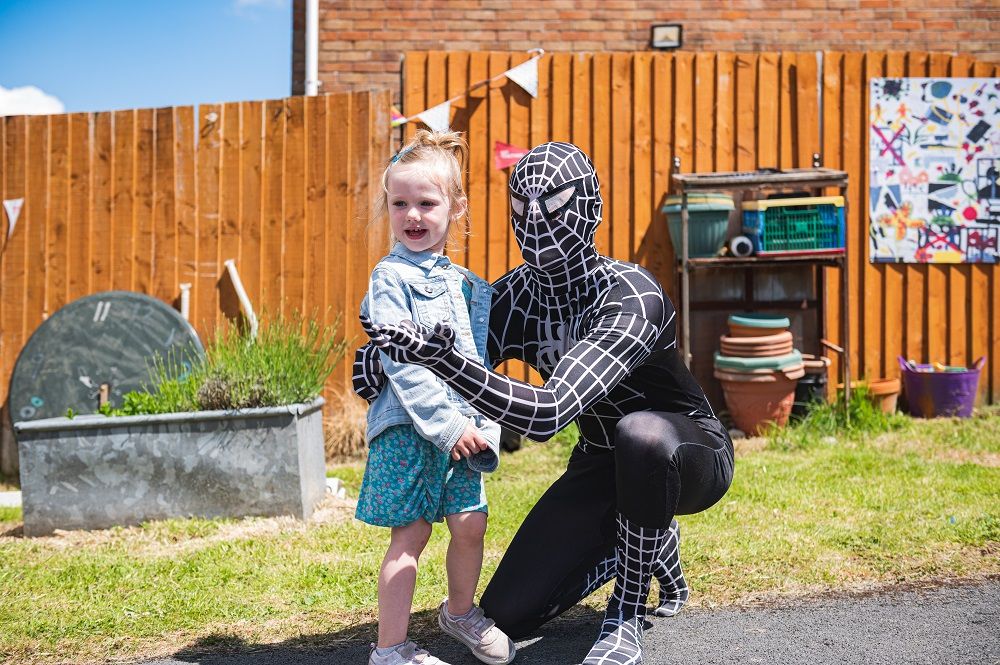 All hands on deck
The local children were also involved in the organising and had a brilliant time!
"The children distributed the invitations around the local homes – everyone asked what the cost was and nobody could believe it was free!"
For Lauren, there is no doubt that The Big Lunch has helped the community:
"It has brought the community back together and encouraged people to chat and reconnect for the first time in a long time. The garden has also benefited from plans to replant vegetables and flowers in the coming months, and we've talked about how to make the most of this lovely space in the community. The event has brought new energy and ideas by encouraging important conversations."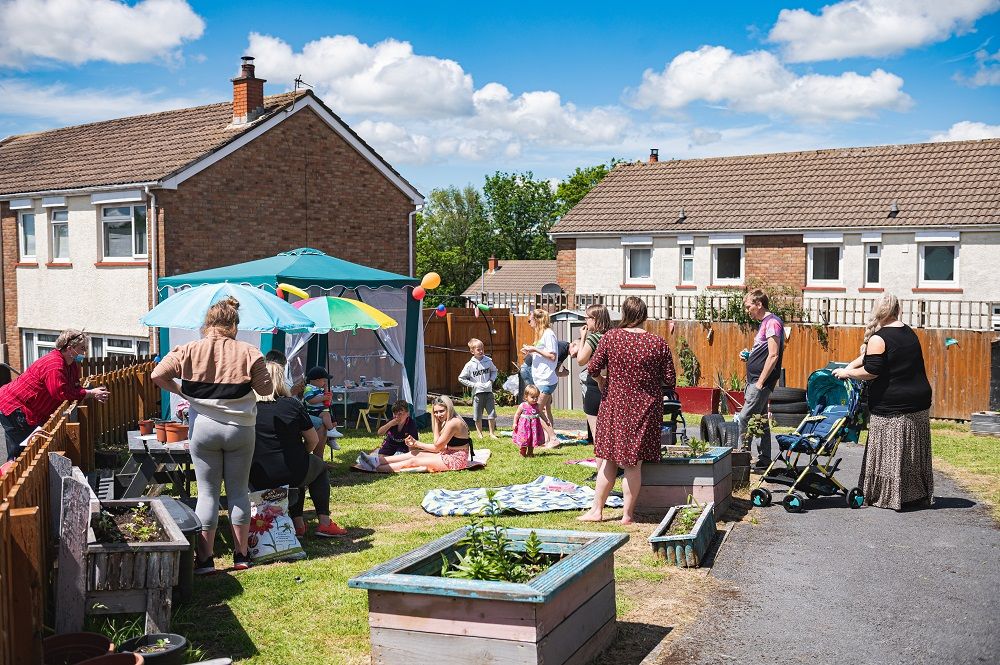 Plans for the future
The community is now excited about taking part in The Big Lunch in the years to come!
"About ten families were involved in the event on the day, but in future I'm sure there will be many more! Many who couldn't come have seen the wonderful and happy photos of the day online and are longing to be a part of it all! Next year we are aiming to create an even bigger event and I also want to get more of the elderly community involved, they will definitely benefit from mixing with the locals and seeing the children enjoying themselves."