​Community ideas for Christmas
The festive season is a perfect time to organise a get-together with your neighbours and get into the Christmas spirit. It can also be a lonely period for some, so try and take a break from the chaos and spend time with people in your community.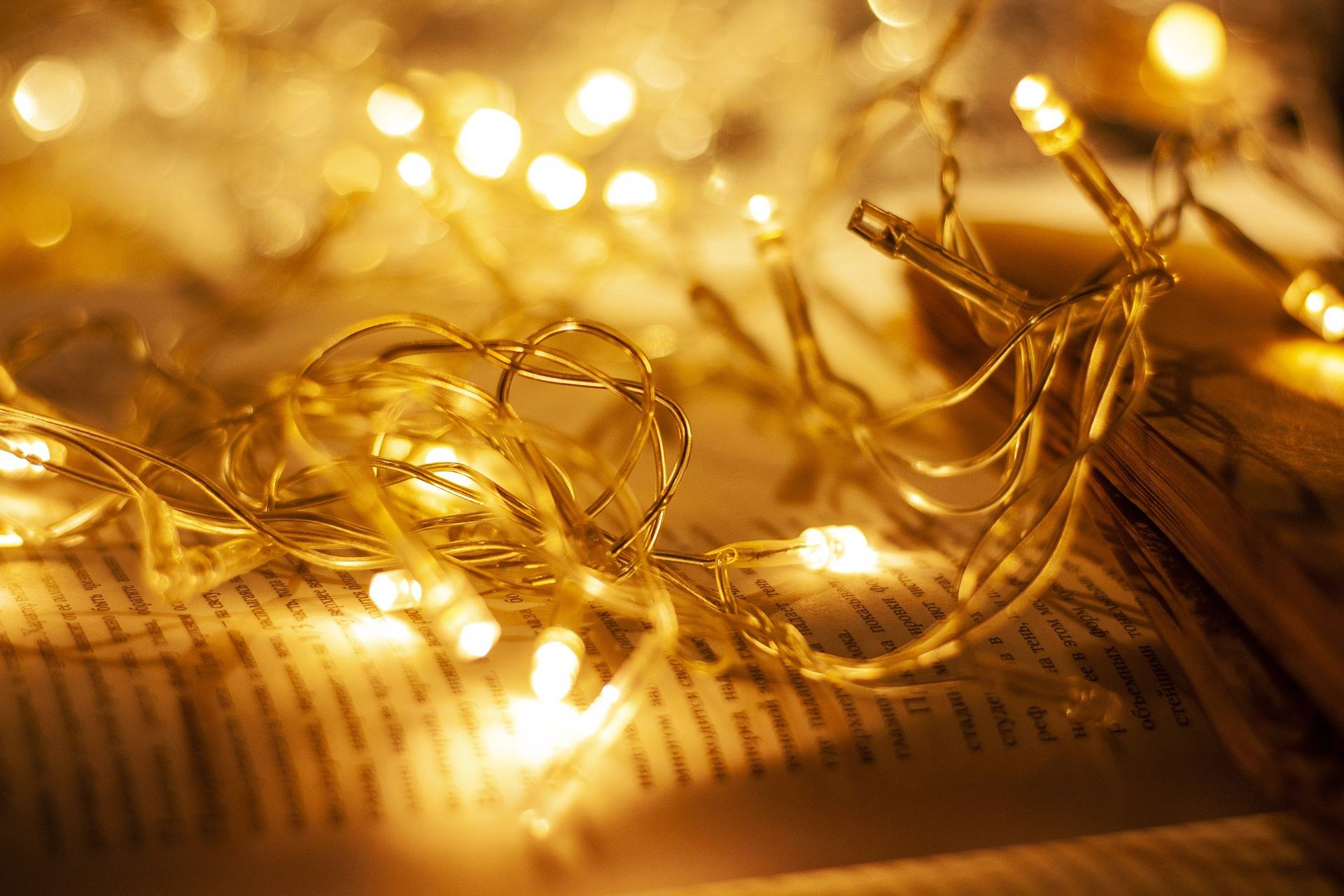 If you want to spread some cheer and lift the spirits of those around you, here are our favourite community ideas for Christmas to try this year!
Create community Christmas decorations
Sometimes having something to do is the best way to bring people together and start a conversation. Host a festive crafts afternoon and get people making paper chains, lanterns, natural Christmas decorations and more. You can use existing and recycled materials so it doesn't need to break the bank! You could make them for each other, add them to your tree or give them as gifts to loved ones.
These reusable decorations are easy to make and guaranteed to make your home feel festive. Have a go at making dried citrus garlands, hanging felt hearts or these wonderful plastic-free decorations suggested by one of our network members, Emmajo. Take a pic and tag us on social media (@edencommunities) so we can see what you've been up to!
A DIY Christmas gift, decoration or stocking filler means a lot because of the time and care put into it.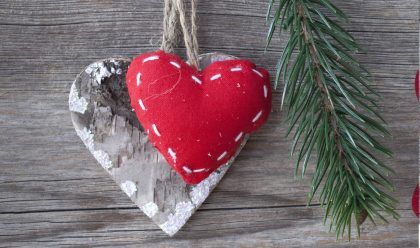 Go carol singing
Bring the holiday spirit to your street and go carolling with a small group. Revive this tradition of the past and show off those hidden talents of yours. Having a sing song and a little boogie is a good way to get those endorphins going! Why not belt out a few Christmas classics with your neighbours to boost community spirit?
Make willow lanterns
These lanterns are really impressive and effective but aren't as tricky to make as you might think – read the instructions and just give it a go! Once you've mastered a pyramid, get creative and try different shapes and sizes, lanterns with curves, and lanterns with finer details. Pop them outside on a dry evening to add some sparkle and magic to your neighbourhood, or get together with your neighbours to celebrate with a lantern parade – a lovely community idea for Christmas.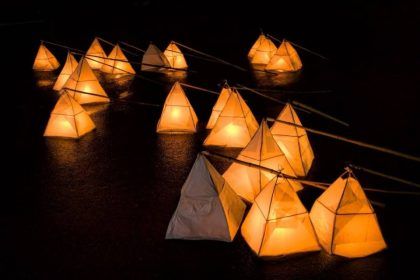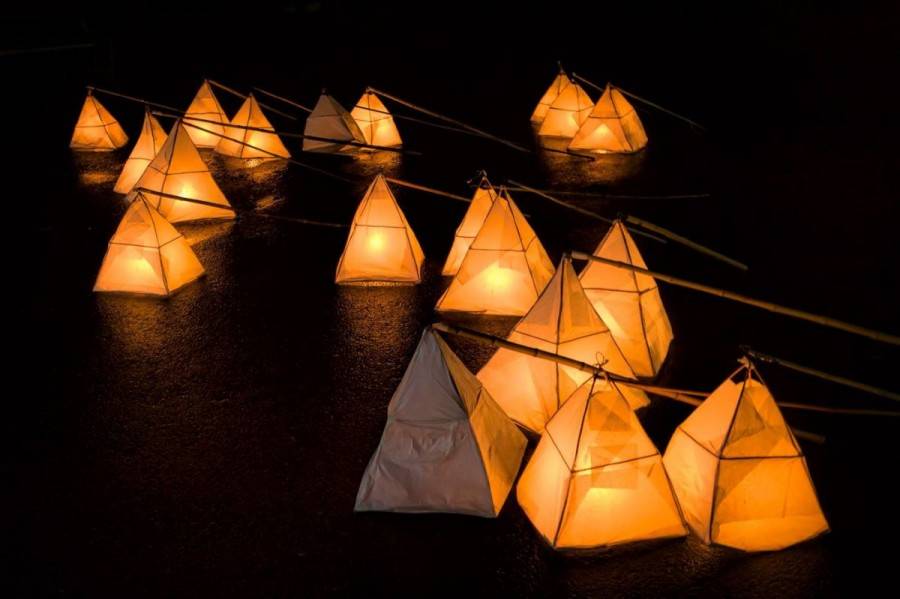 Throw an open house party
Invite the neighbours to join your gathering and celebrate the festive season. It doesn't have to be an all-day/all-night event. Christmas is a busy time, so arranging a rough finishing time will work well for you and your guests. You can also keep it simple by providing drinks and nibbles.
Inviting your neighbours over for a festive toast is great to pencil in during the time between Christmas and New Year; it can be lonely for some as visitors have left and it's also usually a little less hectic after Christmas Day.
Light up your windows
Spread some joy from your windows by creating magical silhouettes using tissue paper, sparkles and anything else you have around the house. It's surprising what a few window decorations can do for morale. Think lights, silhouettes, snow, paper baubles!
You can even team up with others in your neighbourhood to create a Living Advent Calendar and enjoy discovering all the displays together. Get the whole street on board and you could collect donations for a local charity or foodback. If you feel comfortable, why not add a little sign to invite your neighbours to knock for a doorstep mince pie and a chat? Homemade or bought, they will go down a treat.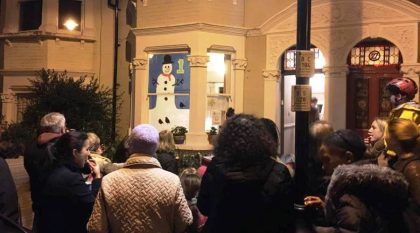 Say hello to your neighbours
Times are tough at the moment, but a little kindness can go a very long way. Say hello to people out and about, smile and ask your neighbours how they are or if they need anything. It's amazing how much difference a kind word or thoughtful gesture can make for people who are isolated or lonely.
If a party isn't for you, invite a couple of neighbours for a smaller catch up over a mince pie or slice of Christmas cake and a cuppa.
Christmas card and a chat
A Christmas card is a lovely way to remind someone that you're thinking of them. You can personally deliver cards, which is extra special and it's a conversation starter! Save the stamps and put some time in your diary to check in with your community. It's the little gestures that mean the most.
If there's someone you haven't caught up with in a while, why not pick up the phone or write them a longer card or message? Checking in with your friends and loved ones can be enormously helpful for those struggling over the Christmas period. Plus, making the time to connect with others is good for the soul.
Share festive food and drinks
We've put together a list of our favourite festive food and drinks! These cost-effective, crowd-pleasing recipes will go down a treat. Share them amongst your neighbours or bake them ready for a Big Lunch at Christmas! Each recipe serves plenty and includes time and energy saving hacks such as microwaveable cupcakes (yes, really!) and delicious vegan and gluten-free options too.
People feel under increasing strain over Christmas – they may not be able to see loved ones, or might not feel they have people who care around them.  There is lots we can do, simply having a chat and raising a smile with people who live nearby will increase the sense of community spirit, rekindling neighbourliness and could even help to alleviate someone's loneliness

Peter Stewart, Chief Purpose Officer, Eden Project
Find support for your community
If you're looking to support your community, start a community initiative or just explore what other communities are doing, we've got everything you need to get started. We can help you access extra help and give you ideas for getting started with projects and details of our network on the ground.
Hungry for more?
Sign up to our newsletter for a monthly dose of fun ideas, handy information and inspiring good news stories.