Wild Coronation Crowns: photo competition
In recognition of His Majesty The King and Her Majesty The Queen Consort's concern for the environment and drawing inspiration from our free lesson plans, we asked children across the UK to make 'Wild Crowns' from natural and recycled materials and wear them with pride for the Coronation Big Lunch!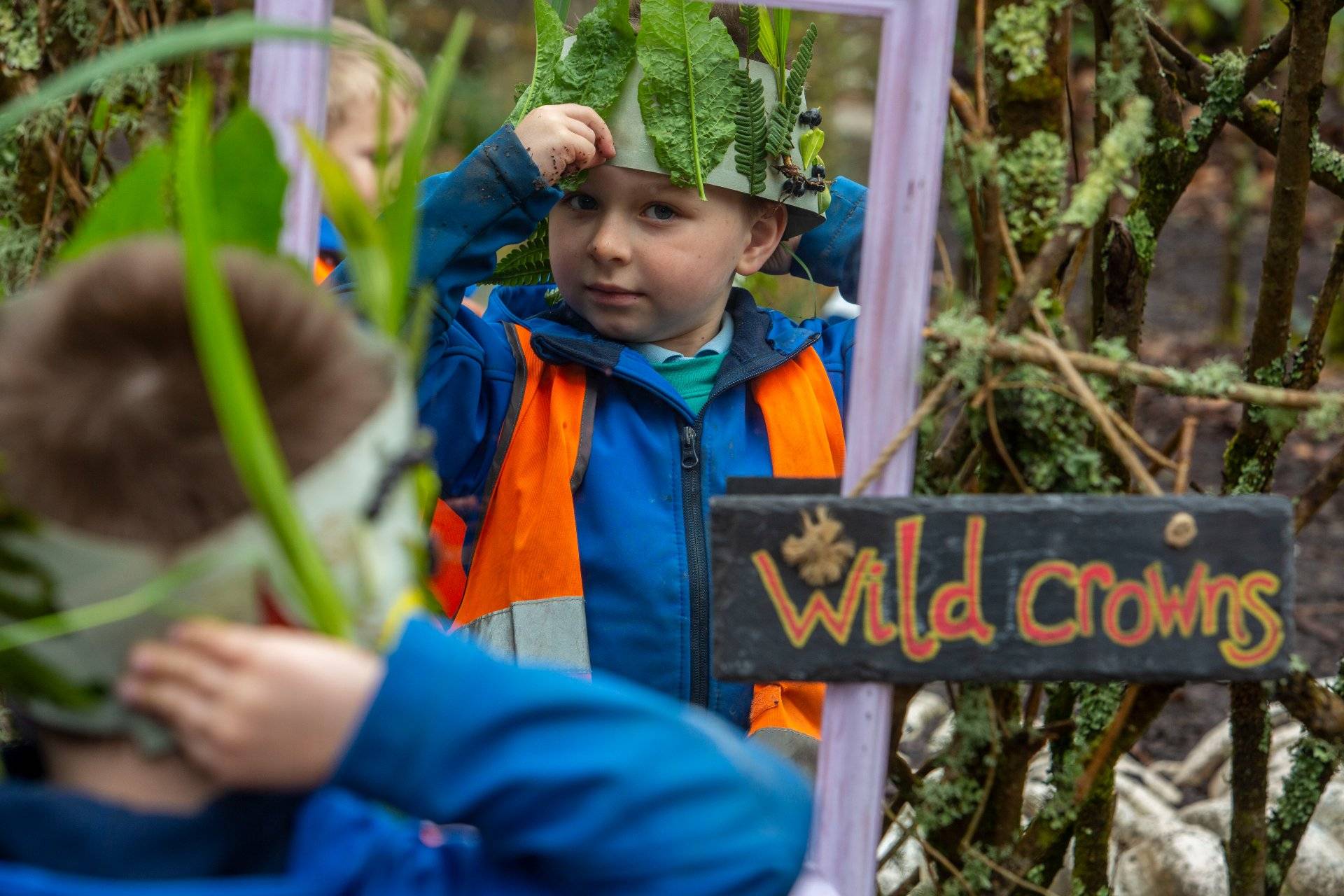 The competition is now closed
The competition closed at midnight on Wednesday 26 April 2023 and we had a hard time judging all the wonderful entries sent from all over the UK! You can still use this little video as inspiration for making a Wild Crown ready for the Coronation!
Make a wild crown
How to make your Wild Crown
Using a strip of thin card (long enough to fit around your head), attach two strips of double sided sticky tape.
Go out into nature and find beautiful examples of natural objects (such as leaves, petals and twigs) to stick on to your crown.
Think carefully about the objects you pick, don't take more than one of each object and don't take the 'last one' of anything you find.

Take pictures – of your child/pupils wearing their Wild Crowns and share them on social using #CoronationBigLunch and tagging @edencommunities