Make your own Big Lunch flags
We've got everything you need to make paper flags for your Big Lunch.
You can either download the printable template (all you need to do is cut out and colour in!).
Or if you're feeling super creative, download the instruction sheet to make yours from scratch. Handy if you don't have a printer and just as easy to make!
Flag templates
The Big Lunch printable template (with plain flag)
Simply cut out the template and and colour it in!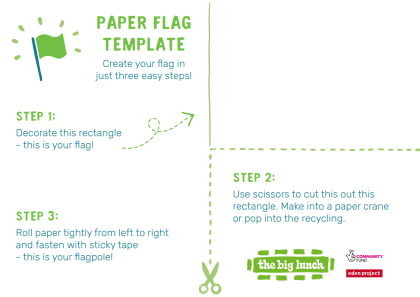 Download the printable template
The Big Lunch plain flag
For the more adventurous crafter to make from scratch!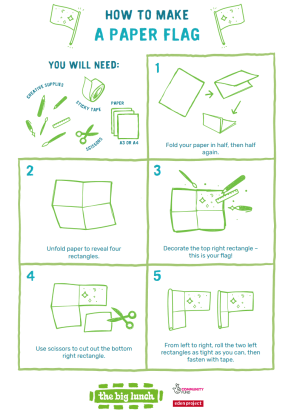 Download the plain flag template
Celebrate if you
enjoyed this