Delicious Pav Bhaji
Chetna Makan has shared one of her recipes to help make your Big Lunch delicious!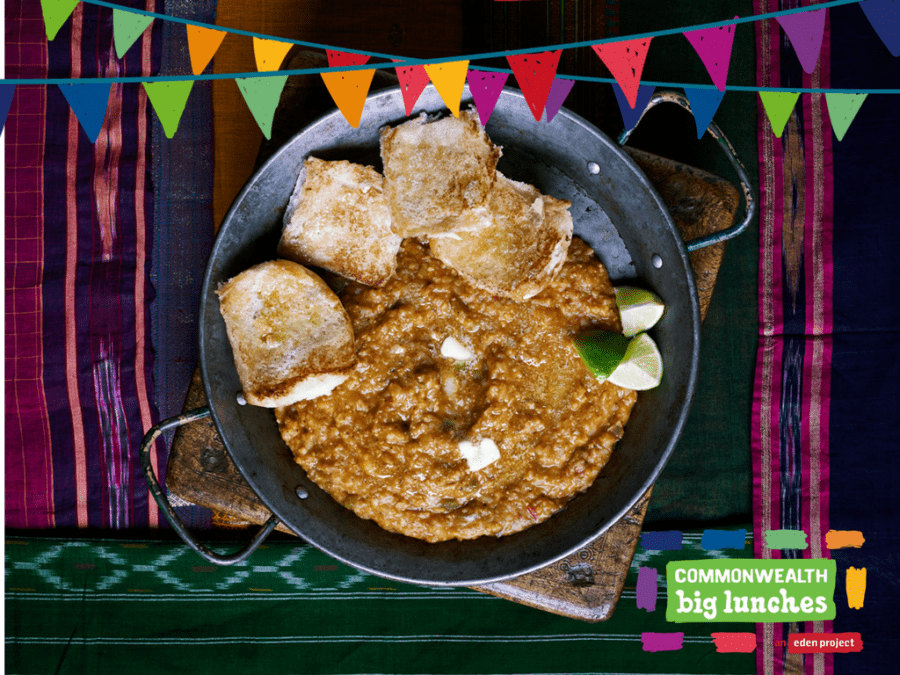 "This is one of the most popular street foods of Mumbai and now it is found across India. Here I am making it simple and healthy but there are hundreds of other ways you could do it too. When eaten on the streets, what makes this dish so amazing is all the extra butter they put on the pav and bhaji – I have tried to keep it to a minimum here!" Chetna Makan
For the bhaji
2 tbsp sunflower oil
1 tbsp salted butter
1 onion, finely chopped
2 tomatoes, finely chopped
1/4 cauliflower, about 5-6 florets, grated
1 green pepper, finely chopped
1 1/2 tsp salt
2 tbsp pav bhaji masala (see below)
5 medium potatoes, boiled then peeled and grated
Handful of fresh coriander, finely chopped
Extra butter, if desired
For the pav bhaji masala
2 tbsp coriander seeds
1 tbsp fennel seeds
2 tsp cumin seeds
1/2 tsp black peppercorns
4 dried red chillies
Seeds from 4 green cardamom pods
2 cloves
1 cinnamon stick
1 whole mace
1 tsp ground turmeric
1 tsp mango powder (amchur)
To serve
4 small soft bread rolls (pav) halved
4 tbsp extra butter
Method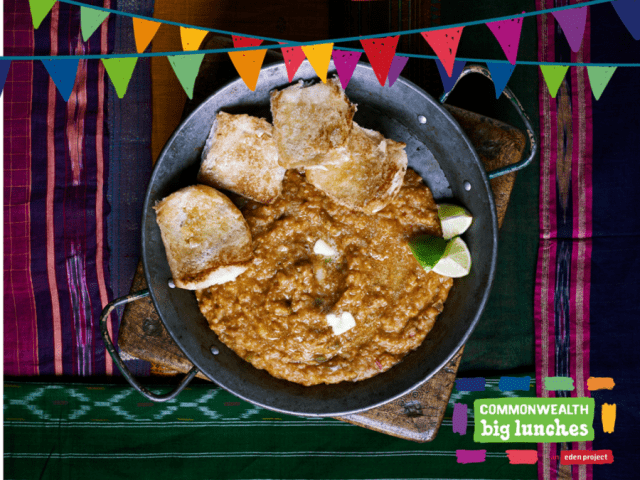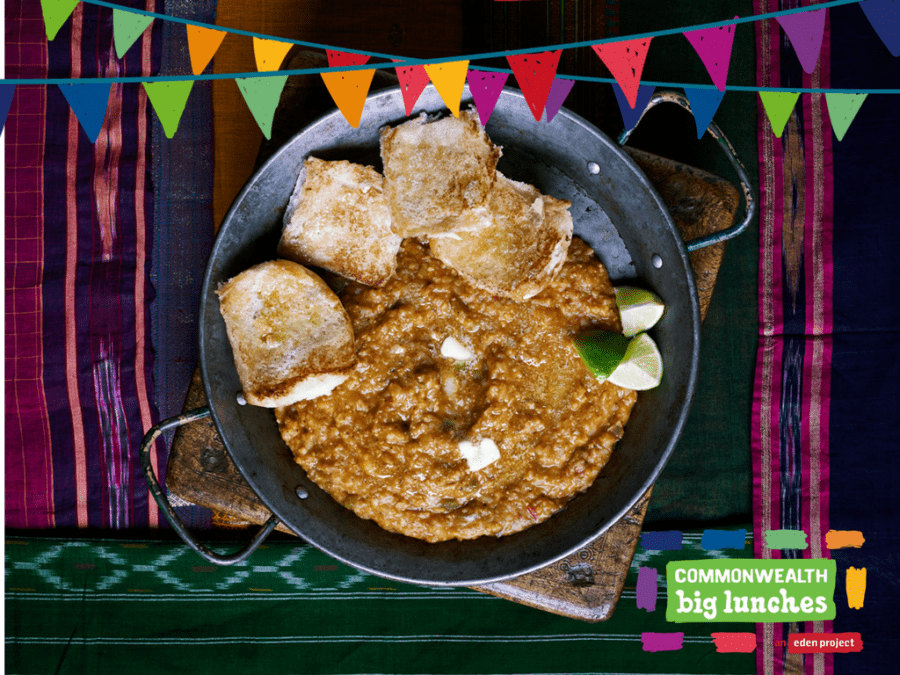 Step 1
How to make pav bhaji masala
Heat a dry frying pan over low heat, add the coriander, fennel and cumin seeds along with the peppercorns, chillies, cardamom seeds, cloves, cinnamon and mace and toast for a few minutes, stirring occasionally until the spices begin to change colour.
Take the frying pan off the heat. Stir in the turmeric and mango powder, mix well and leave to cool.
Transfer the mixture to a spice grinder and grind until it is a fine powder. Pour into a clean, dry jar and store in a cool, dark place. Use within 6 months.
Step 2
For the pav bhaji
Heat the oil and butter together in a wide pan. Add the onion and cook until it begins to soften.
Step 3
Add the tomatoes, grated cauliflower, green pepper and 200ml of water. Bring to a boil, then cover and cook for 20 minutes.
Step 4
Add the salt and pav bhaji masala and cook for 2 minutes. Stir in the grated potatoes and another 300ml of water, and cook for 10-12 minutes more.
Step 5
Use a potato masher to mash the whole mixture while still in the pan then cook for a final 2 minutes. Sprinkle with the coriander and extra butter and keep hot.
Step 6
Serve and enjoy!
Melt a tablespoon of butter in a skillet and put the bread on top. Cook for a minute on each side then remove from the pan. Repeat with the remaining rolls and butter.
Serve the rolls with the piping-hot bhaji!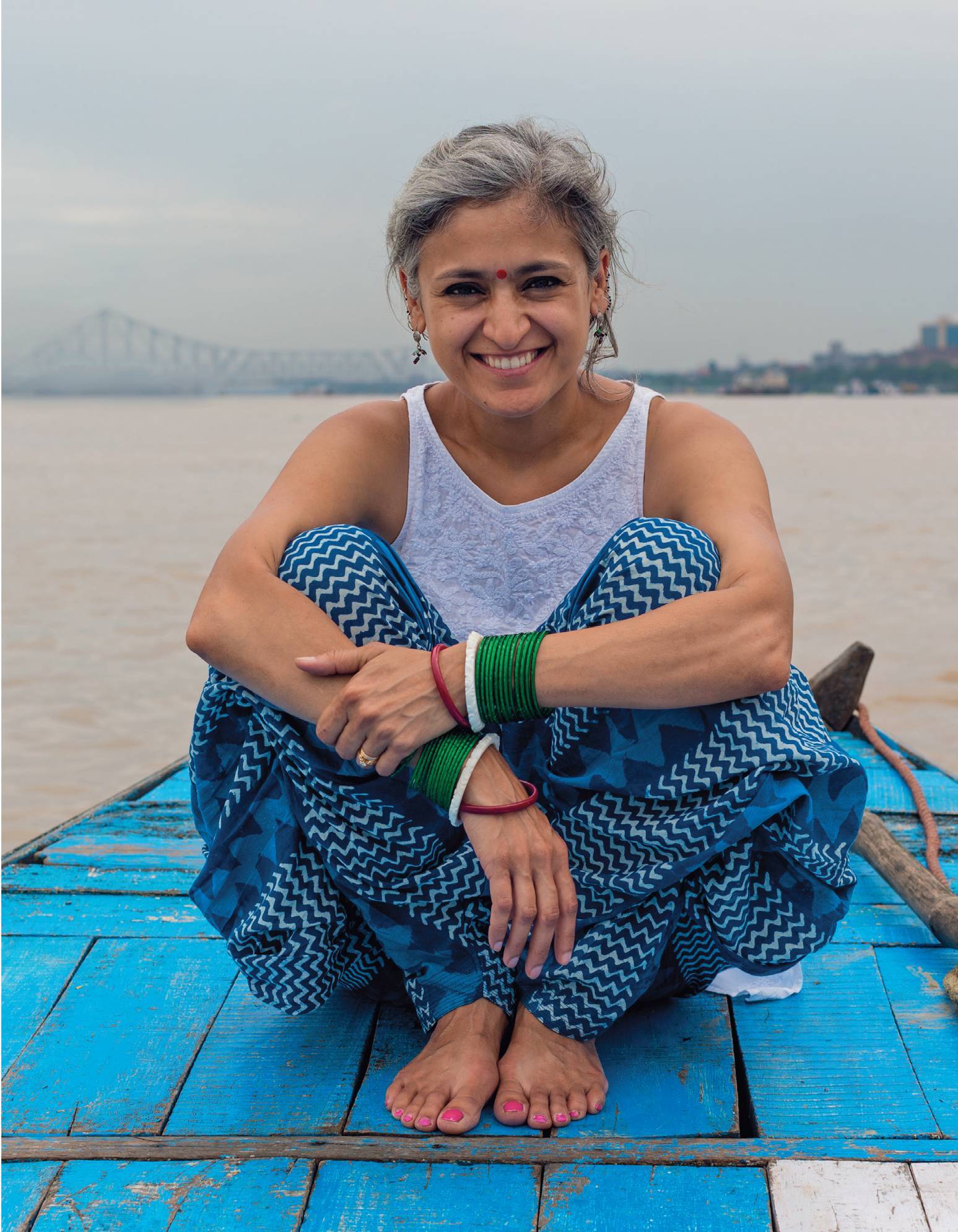 Thanks to Chetna Makan for this recipe!