Street party heritage and why it matters
Where did our love of bringing our celebrating together outside come from? Sarah Boniface, our Head of PR and Campaigns, did a little digging...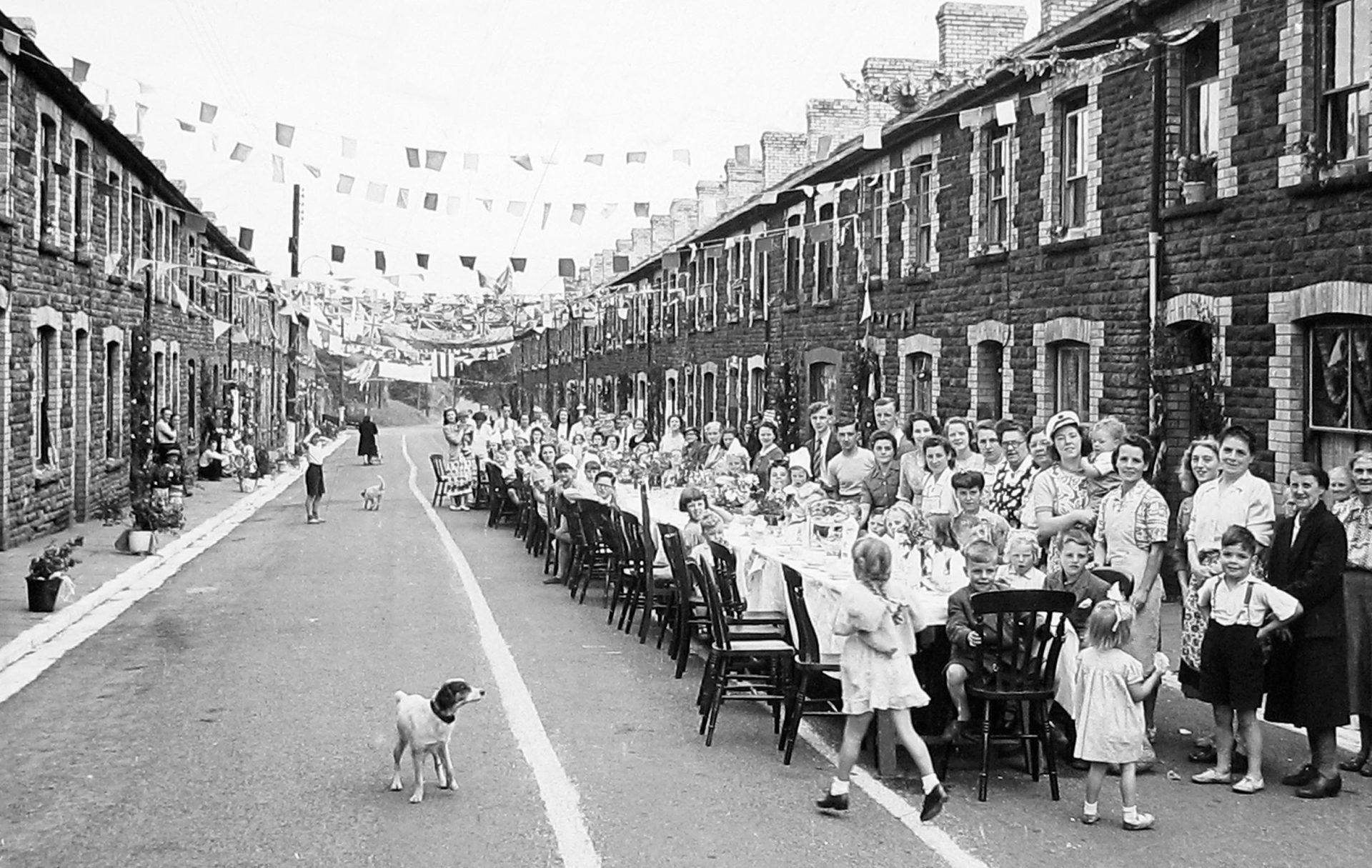 Early street parties
Wind back a century, and it was Peace Teas for children to mark the end of the First World War in 1919 that kickstarted our national love affair with street party celebrations. Replicated in 1935 for the Jubilee of King George V, again in 1937 to celebrate the Coronation of King George VI, and for VE and VJ Days at the end of World War II in 1945. 
The Coronation of Queen Elizabeth II in 1953 finally cemented the association of national and Royal moments with popular coronation street party celebrations across the UK.  Since then Jubilees, Royal Weddings and important Royal birthdays and the turning of the millennium prompted their return. These joyful national occasions resulted in huge societal benefits, improving community cohesion and reducing isolation. 
A chance to celebrate
Throughout the past century, celebrations have traditionally drawn people out of their homes to come together in their streets, parks, gardens, communities grounds and places of worship to mark special days. With an explosion of bunting, people gather around tables laden with food to chat, laugh and have fun. Celebrations often include games, music, pageants and entertainment, leading to a carnival atmosphere.
Momentous events over the decades have occasionally revived community spirit. But in general, since World War II, levels of community connection have steadily declined.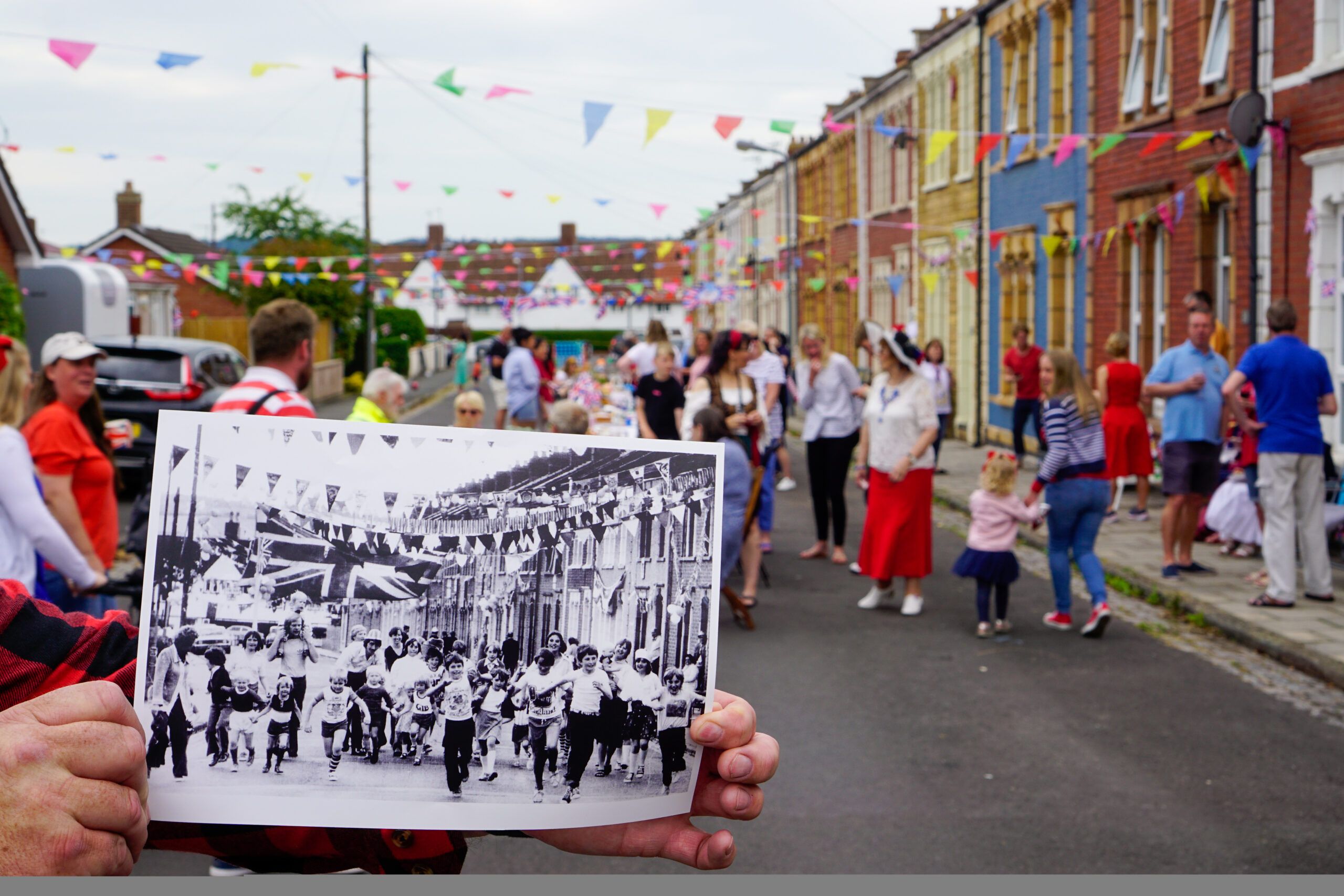 Reconnecting people at a neighbourhood level
Concerned about this loss of community connection, the Eden Project wanted to explore how to halt or slow the social fragmentation – hoping to find a  way to reconnect people at a neighbourhood level. 
Back in 2009, the Eden Project launched The Big Lunch, looking to the UK's street party tradition for inspiration in an effort to create an annual moment when everyone can stop to celebrate together over food, to make friends and have fun. Making the event annual was intentional to establish a regular pulse nationally that focuses on sparking community connections. 
On the first weekend in June each year, The Big Lunch initiative has encouraged people everywhere to celebrate what matters to them and make connections with each other where they live in the belief that when people get to know each other better, stronger, happier, more resilient communities begin to grow.
Royally good street parties
Recognising the importance of this work, the late Queen Elizabeth II honoured the Eden Project by inviting them to create The Big Jubilee Lunch, including it as an official part of her 2012 Diamond Jubilee celebrations and 2022 Platinum Jubilee celebrations. Her Royal Highness Queen Camilla became Patron of The Big Lunch in 2013 showing support for the important benefit the annual event has for communities across the UK.
In 2023, the Coronation of Their Majesties King Charles III and Queen Camilla marked another momentous royal occasion. The Big Lunch formed part of the official celebrations for this moment in history.
The Big Lunch encourages people to make connections, celebrate diversity and what matters to them where they live. Connected communities where people know one another have increased resilience, making them better equipped to face the challenges that lay ahead. 
The tradition of street parties is part of our national identity.
Hungry for more?
Sign up to our newsletter for a monthly dose of fun ideas, handy information and inspiring good news stories.