Hosting a Big Lunch outside
Green spaces like parks, gardens, woodlands or playing fields are great outdoor venues to host a Big Lunch and bring people together to share food and fun. We've teamed up with Greenspace Scotland to share some top tips on bringing your Big Lunch or other event outside.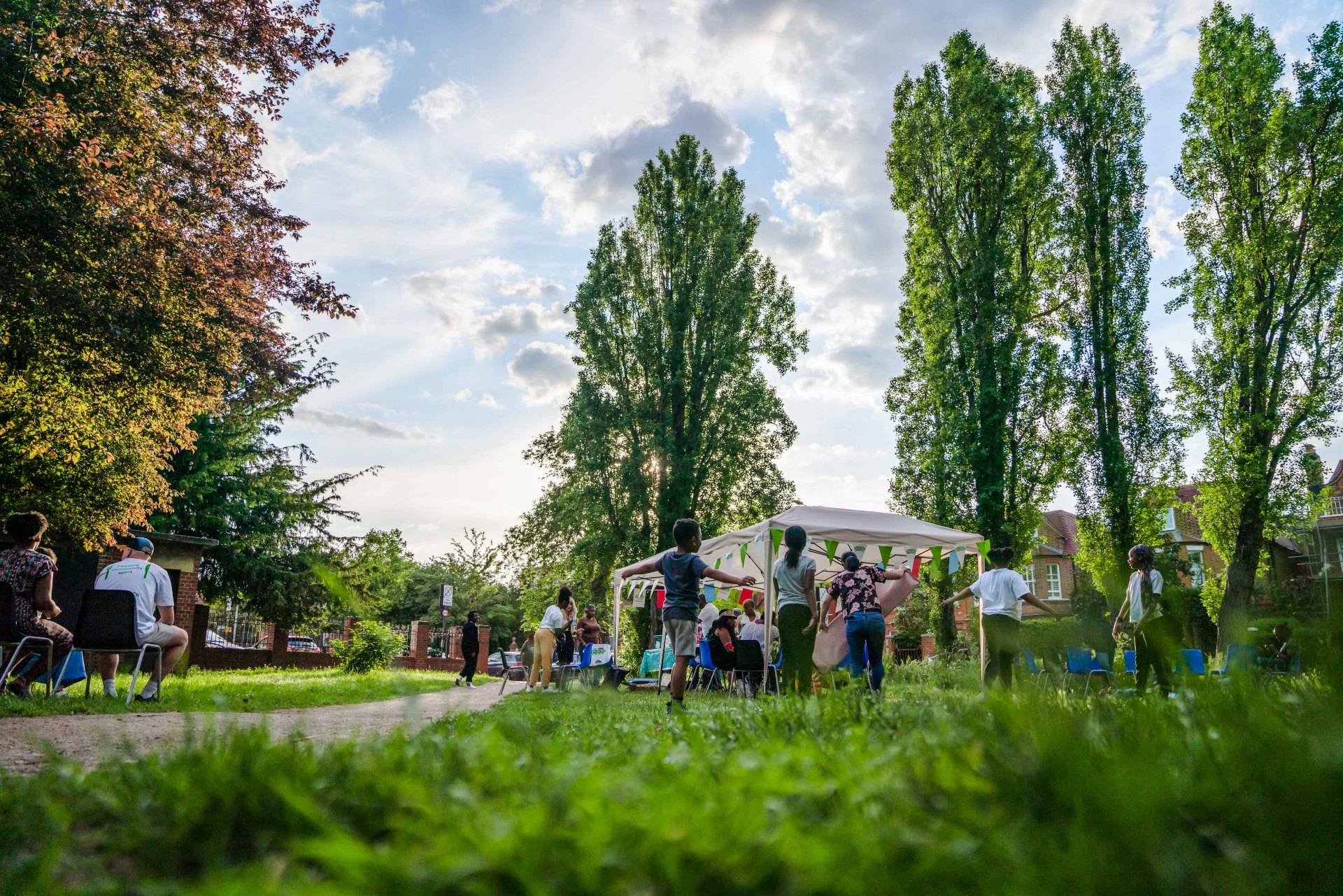 Planning ahead
If you're organising a big Big Lunch, look at insurance, licences and check with your local council nice and early about permits and other arrangements.
Here's a helpful guide on arranging insurance, with options for a special Big Lunch insurance deal.
1) Be accessible and inclusive
The space should be welcoming and accessible.  Try and pick a spot that has parking nearby, has level access and ideally some toilets.  Ask people to bring along chairs, cushions or blankets or gather around picnic benches.  Encourage guests to bring a range of food for different dietary requirements.
2) Shade and shelter
Whether it's a rainy day or a scorcher, it's important there's some shelter. Is there a permanent structure like a bandstand or some trees that you could sit under?  Or perhaps someone has a gazebo they could bring along?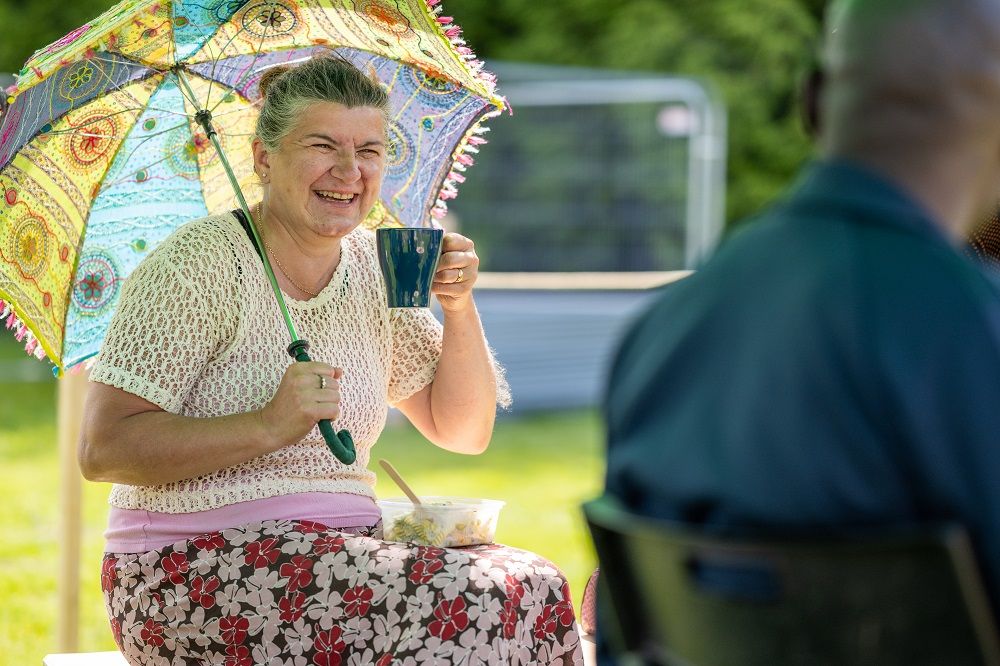 3) Make your space welcoming
Make the space special – hang bunting or decorations in trees or across your shelter, put up a sign up to direct people, and think about the smaller details.
How about a bowl of water for dogs or some battery-operated lights if your celebration is going into the evening?
4) Fun and games
If you're getting together in a park there may already be a play area for children.  A nature scavenger hunt or sports day competition work perfectly in large grassy areas, or simple craft activity is a great way to bring people together outdoors too.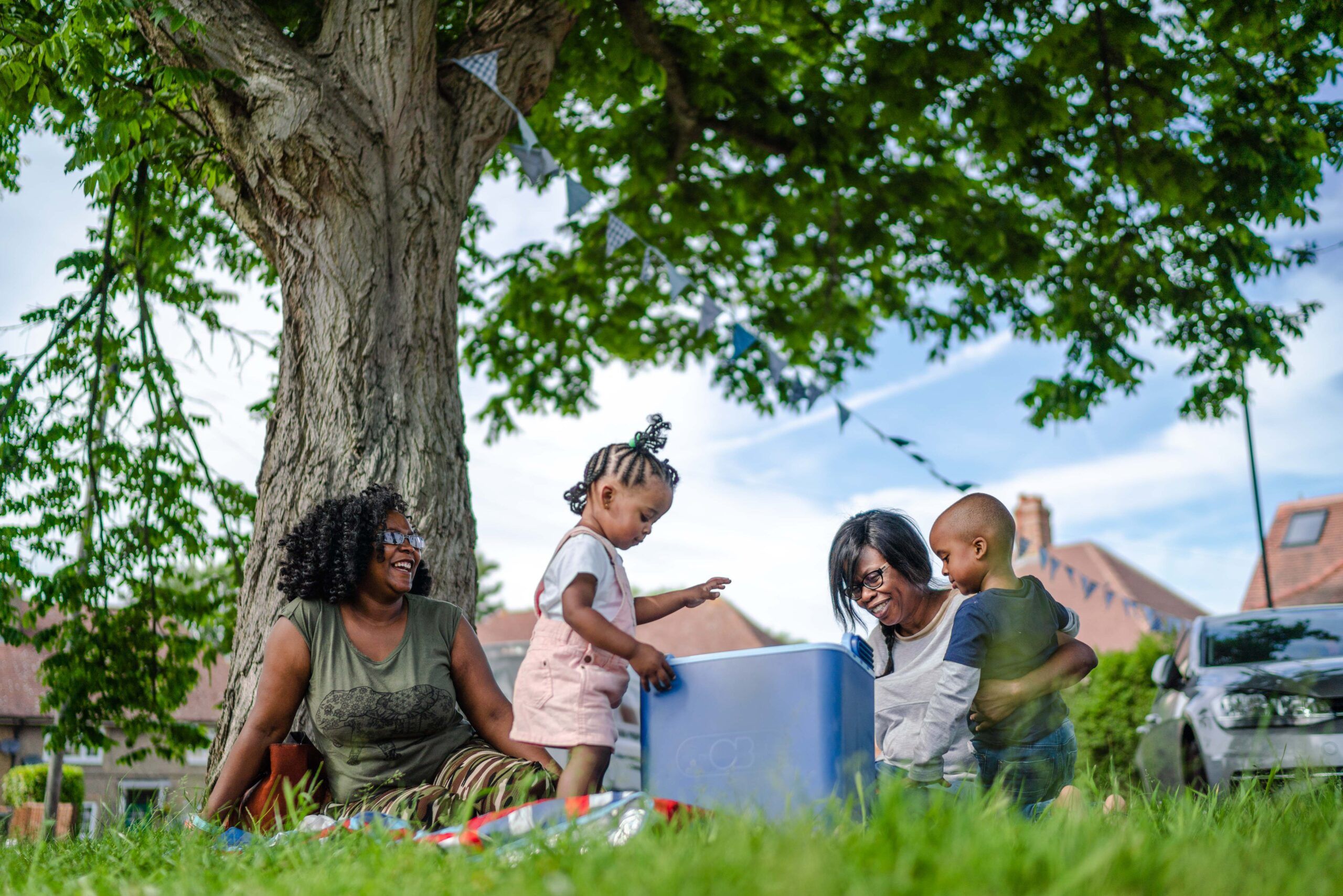 5) Food for the outdoors
Picnic foods are perfect for enjoying outdoors.  Invite everyone to bring along plates, cutlery and something easy to share.  Think about storage and keeping food covered and cool when outside.  Don't forget about drinks too!
6) Leave no trace
Bring along rubbish bags especially if there are limited public bins.  Encourage everyone to tidy up after themselves and keep the greenspace looking lovely.
Host your own Big Lunch!
Sign-up for your free Big Lunch pack and get planning your event! It can be during summer, June's Month of Community, a festive get-together or even a Lunar Lunch!