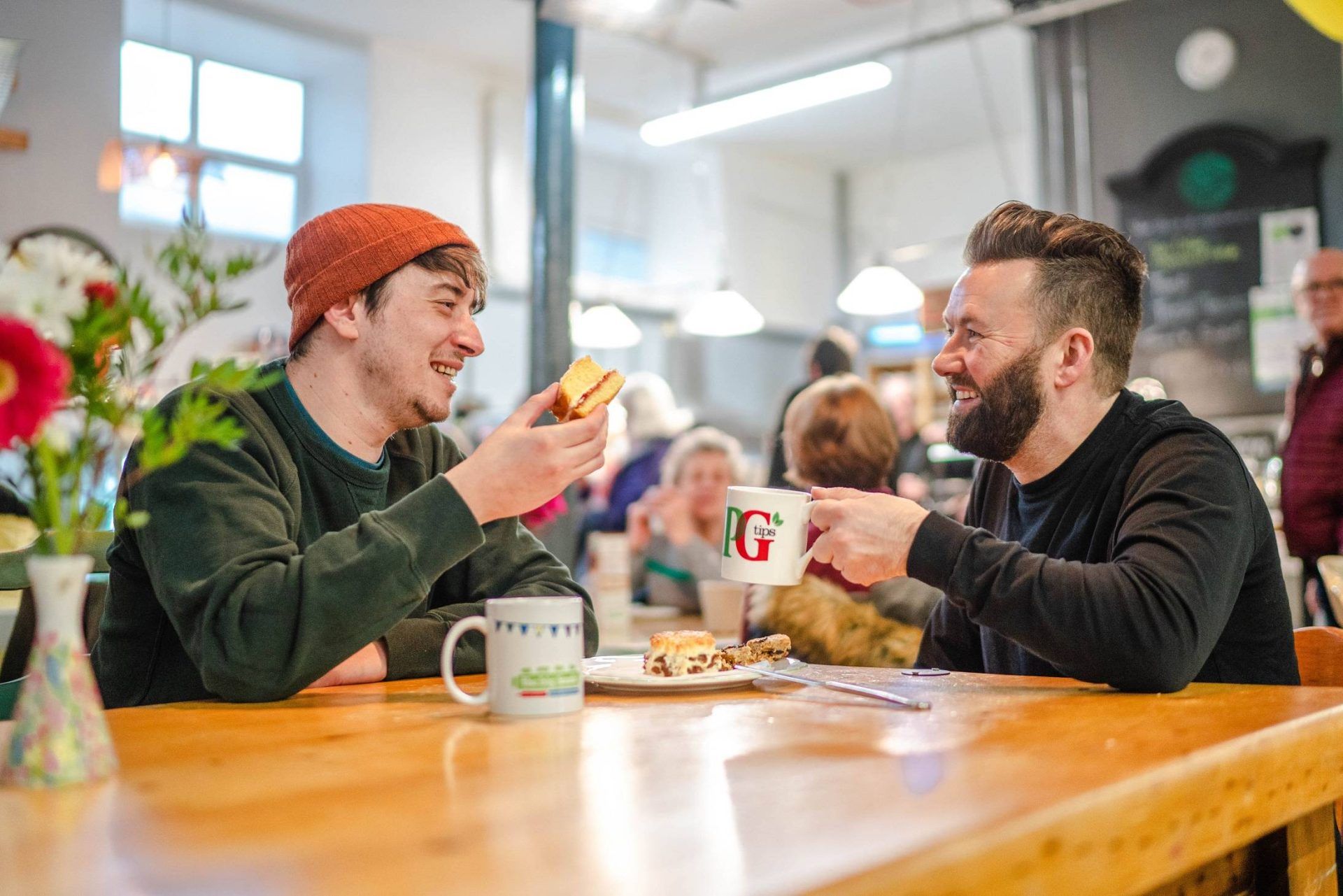 How to connect with people
Neighbours, locals, suppliers, customers, friends, you, us, them – communication is the art of connecting with people.
It's a powerful tool that can help engage people, change behaviour and connect people in your community. There are some underlying principles to communication that help to engage people regardless of the audience or subject matter.
Telling stories, adding a bit of humour and making the message accessible to all really pulls people in. If you're looking for a way to connect with people, try applying a few of these ideas to what you're doing to boost engagement.


1) Be inclusive
Create opportunities for people to be active, social and to participate in a meaningful way. Allow them to immerse themselves and contribute their stories, ideas and opinions to the mix. The most powerful and memorable experiences happen when people get involved in something together.
2) Be optimistic
Focus on the positive, say 'when' not 'if' and believe in success. It's no fun joining in if you are going to be made to feel guilty or preached at, so make sure you encourage people, use positive language and celebrate the good things that are happening.
3) Be sociable
Create opportunities and convivial spaces for people to be sociable, provoking comment and conversation. Encourage people of all ages and backgrounds to work together, because people from different cultures and generations have much they can learn from one another.
4) Be open
People are individuals and as such, have differing needs and approaches. Be open to this by providing a variety of ways for people to find out more, get involved and understand your project and where it's heading. Doing this will increase your chances of people hitching a lift and joining you for the ride, whatever your project or idea is.
5) Be playful
Break through cynicism and make humour a key part of your toolkit. Go outside, play games, get muddy and find creative ways to find out what people in your neighbourhood really want without using survey forms and taking meeting minutes.
6) Be imaginative
Encourage people to navigate their own way, make their own discoveries and identify their own connections. Try to appeal to all the senses; a handmade feel is often more friendly and approachable than a glossy and professional one. Make use of art, storytelling and puppetry to add a different dimension and engage a wider audience.
What's next?
So now you know how to make real connections with people, the next step is to understand how you can increase your sphere of influence…