Get your business involved with the Big Lunch
Every year, many businesses across the UK take part in The Big Lunch and we'd love for you to do the same! Here's how to get involved.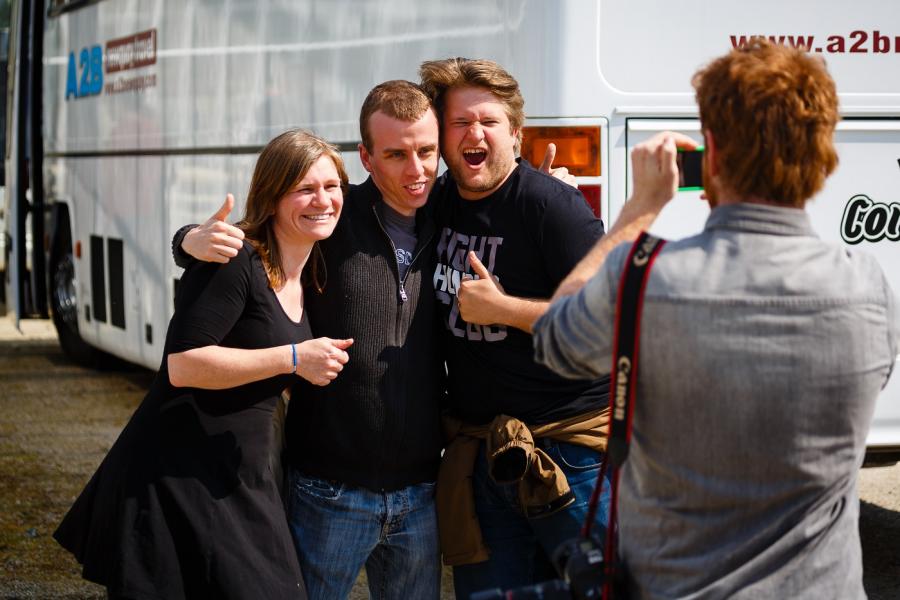 Host a Big Lunch in your workplace
Could you host a Big Lunch or a Big Virtual Lunch online, for your teams, volunteers, customers or the local community? Putting on a Big Lunch is a piece of cake. We have lots of resources to help you including invites, posters and games – all you need to do is get people together!
It's not the size of The Big Lunch that matters, it's the connections we make.
Encourage others to hold a Big Lunch where they live
Could you support and encourage your teams, networks, volunteers or customers to hold a Big Lunch where they live? Many organisations will be displaying Big Lunch posters or promoting this year's event in their internal communications, and others allow staff time off to organise a Big Lunch event as part of their CSR strategy.
Spread the word
We'd like as many people as possible to get involved. Can you help us to promote The Big Lunch on your website, in newsletters, publications or as part of your events programme? Our communications toolkit has draft social media posts and copy, including a post for use on Nextdoor and you can use our logos and graphics and sample press release to help.
Share your story
Don't forget to let us know what you're planning by sharing your story on social media using #TheBigLunch.
Why support the Big Lunch?
We've got plenty of evidence showing that the Big Lunch is good for business.
Create stronger teams and boost morale
The Big Lunch can help grow relationships between different teams in your organisation. A social break helps create stronger teams, boosts morale and workplace satisfaction, and reduces loneliness. If you're working remotely, why not organise a Big Virtual Lunch and invite staff to take a break from work and enjoy some time socialising over lunch?
Fundraise for a cause
The Big Lunch can be a fundraiser for a cause that matters to you. A massive £22 million was raised in 2022 at Big Lunch events! If you'd like to help us have a bigger impact in communities across the UK, we'd be delighted if you chose to raise money for the Eden Project's charitable mission!
Support volunteering
The Big Lunch is a great way to connect your current volunteers and to thank them for their support. It's also a great way for people to volunteer in the community, bringing people together. This year, we're once again teaming up with good causes across the UK to celebrate summer 2023 with a whole Month of Community and you can host a Big Lunch at any time during the month.